You will love QuickBooks in Roswell for making managing your accounting so much easier.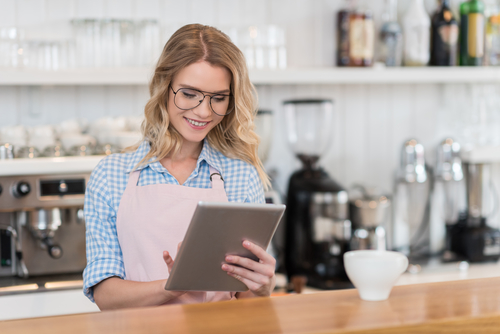 QuickBooks in Roswell is a lifesaver for businesses. If you know very little about why so many businesses love QuickBooks, it makes sense that you might not fully grasp the benefits available to your business. Learning as much as possible about the software will help you to work smarter, not harder when it comes to your business accounting. In fact, QuickBooks is software that can transform the way you handle your business's accounting and finance needs. It will help you keep track of your company's growth.
Ready to take charge of your business accounting? Here are just a few of the ways QuickBooks can make your life easier:
#1: QuickBooks in Roswell Simplifies Customer Invoicing
QuickBooks allows you to create a seamless system through which you can quickly and efficiently submit invoices to customers. The system is not just set up to invoice your customers. It will also help you follow up on late payers with less time and effort. You'll then be able to increase the likelihood all invoices are paid in a timely manner by sending out invoices customers can pay by simply pressing a payment button. Payments will come through a secure portal that your customers can access to pay you via direct debit, via credit cards, or even via mail. It doesn't get easier than that!
#2: QuickBooks Provides You with Your Company's Big Financial Picture
Some accounting software simply gives you a snapshot of what's going on financially with a business on any given day. QuickBooks is set up to dig deeper, giving you a broader view of how your company is doing. Once set up with features like "Company Snapshot," you'll be able to determine which sections of your business are profitable and which are on life support. You'll then be able to respond quickly to trouble spots, preventing your business from hitting the danger zone.
#3: QuickBooks Can Make Take Season Much More Pleasant
Ok, maybe pleasant is too strong a word. But QuickBooks can certainly minimize the stress and hassle of tax season compared to handling it the old-school way. With the streamlined software, everything you need to complete and file your taxes will be located within the program's files. That way you won't have to search through drawers and shoeboxes of receipts. Your accountant will have a much easier time pulling the information that's needed in order to file a flawless return.
#4: You Can Sync QuickBooks with Your Business Bank Accounts
One of the best ways that QuickBooks can help your business is through its ability to sync with your business bank account. This is a major point of convenience for businesses. That's because they must be concerned with managing and staying on top of cash flow at all times. This feature allows you to know exactly how much cash the business has on hand at any time. You'll be able to monitor the money flowing in and out of the business. Therefore, you can take the necessary steps to handle the business's financial obligations promptly.
#5: QuickBooks in Roswell Allows More Than One User
One of the best ways to slow down the pace of business is to have employees capable of accessing key files that are necessary to keep the business running smoothly. If you're the boss and you're the only person that can approve an accounting decision, many decisions will have to wait until you're ready to deal with them.
With QuickBooks, you can allow multiple users to have access to the system. You can assign each user a specific permission level. This way, the business can keep moving without waiting for the one person at the top to make a decision.
Connect with our small business experts at Accounting Partners today. Just call 678-990-0924 for a free consultation to learn more about QuickBooks in Roswell. It's time to experience how this streamlined accounting software can help turn your business's financial and accounting life around.