How to know whether you need accountants or CPAa.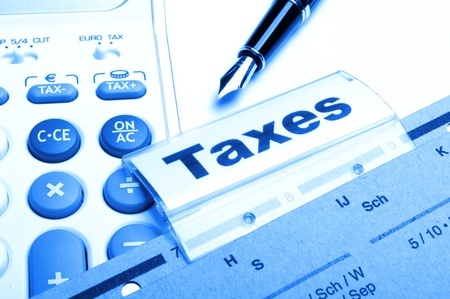 Are you considering hiring accountants for your business? Good plan! Now you need to decide if you need an accountant or a CPA. Confused about the difference? You're not alone. Some people think there is no difference, and though sometimes they're one and the same, sometimes they're not. So if you're wondering whether or not an accountant is always a CPA, read on for all of the information you need.
What Is an Accountant?
The short answer is that an accountant is a person who is responsible for keeping and inspecting financial records and accounts for an individual or business. The long answer is that they do a lot more than that. Their responsibilities often include at least some of the following, depending on their area of expertise:
Prepare financial statements
Maintain the general ledger
Analyze cost of operations
Prepare reports
Ensure accuracy of all financial information
Compute and prepare taxes
What Is a CPA?
CPA stands for Certified Public Accountant. The most important difference between a CPA and an accountant is that a CPA has taken and passed the CPA exam. What is the CPA exam? It's an exam prepared and administered by the American Institute of CPAs and is designed to ensure that accountants who are licensed are highly qualified so as to protect the public interest. It assesses the skills and knowledge of potential CPAs that they are required to have in order to practice public accounting.
The duties of a certified accountant include the following duties that go above and beyond those of a non-certified accountant:
Corporate finance and governance
Estate planning
Financial planning
Management consulting
Venture capital
Governmental accounting
Should You Hire an Accountant or a CPA?
There is no one right answer to this question. Every company is different and every business has its own specific needs. There are different scenarios that would benefit from an accountant over a CPA and vice versa. The primary consideration should be the scope of financial guidance you need for your particular brand or service.
What stage your business is in and the size of your company will also be factors when deciding between a CPA and an accountant. If you need all of the general financial management a small business requires, then an accountant is the way to go. If you need more comprehensive financial guidance, a CPA is probably a good choice. No matter which you decide on, hiring someone to manage your financial accounting is always a good idea.
The Benefits of Outsourcing Your Accounting
If you're thinking about accounting, don't forget about the potential of outsourcing your accounting. You don't have to have an accountant in-house or on your staff full-time to get the benefits of a professional.
There are 3 primary benefits to outsourcing, whether you hire an accountant or a CPA:
Free up your time: hiring a professional to do something you're not the expert on will allow you to spend your valuable time focused on running and growing your business.
Reduce your costs: you'll reduce your overhead and overall staffing costs by outsourcing your accounting while still reaping the benefits of having an expert managing your books and financials
Broader talent pool: when you outsource to a company with multiple accounting professionals, you have access to a broad pool of talented accountants who can utilize their areas of expertise to benefit your business
No matter what type of business you run, you need proper financial management to ensure your books are done properly and your reporting is accurate, not to mention so you can trust your taxes are done right and on time. Whether you hire an accountant or a CPA, there are so many benefits to outsourcing; it's time to take a look at all it can offer.
Learn more about how accountants can help your business, and download a free report on maximizing your use of QuickBooks here.