Do you really need a Quickbooks consultant in Atlanta, Georgia for your business?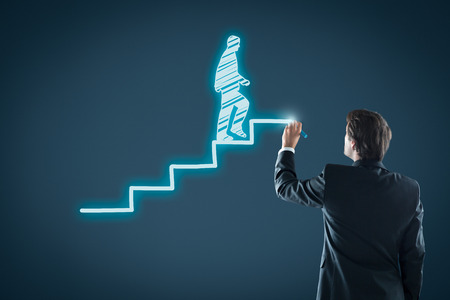 What does a Quickbooks consultant in Atlanta, Georgia do? This is an important question if you have a small business and you're dealing with your finances on a daily basis. Do you need Quickbooks? Do you need a Quickbooks consultant? Let's take a look at the benefits so you can make the right choice.
What are the Benefits of Quickbooks?
Quickbooks is a comprehensive tool that can help you manage every aspect of your company's finances. Here's what you can expect from Quickbooks:
Track income and expenses

Manage all bank information including accounts and transactions

Create and send invoices

Track payments from clients and customers

Manage and process payroll

Keep a contact database of employees, vendors, and customers

Store electronic copies of bills and invoices

Track inventory

Create purchase orders

Generate reports

Prepare tax information
Because of all it can do, it's a vital piece of any business when it comes to cash flow and finances. It's a tool that can do everything you need it to do, and it can do it from anywhere with a secure online login.
Sounds Easy, So What's the Catch?
There is no catch when it comes to Quickbooks. The functionality is easy enough, but what it really comes down to is you and your resources, time, and expertise. Do you have the time to learn Quickbooks inside and out and then manage your own books? You need to focus your time and energy on your business and the product you sell or the service you provide. This is where a consultant comes in.
What Does a Quickbooks Consultant Do?
What is a Quickbooks consultant? Just like with any other consulting role, a Quickbooks consultant acts in the capacity of a subject matter expert. They help guide you as you are learning and using the software for your business. If you plan to do your own bookkeeping and not hire an accountant, at least consider a Quickbooks consultant to help you when you need it. Here are some of the things you can expect to get from them:
Assistance selecting the right Quickbooks tool for your business needs

Customization of the software to fit your needs and how you will use it

Training and guidance when using Quickbooks

Answers to questions or help with trouble with any aspect of the software

Help to enter transactions and data from your finances, banking, and accounts

Breaking down the information you will need when it comes to costs involved in staffing, inventory, budgeting, investments, and more

Assistance managing payroll

Help to create the right reports that contain the information you need, when you need it

Tax preparation using the information recorded in Quickbooks throughout the year
The Benefits of a Quickbooks Consultant
Have you ever taken a class and felt like you understood about 50% of what was going on? Like with a little help you could ace the exams? This is what it can feel like when you're wearing too many hats, trying to run your business, and manage the finances when you're not an accountant or bookkeeper. A Quickbooks consultant is that help you need when you're feeling overwhelmed or out of your element.
If you're not a financial whiz, don't feel bad. Most business owners wish they knew more about their finances and how to manage them. You want your business to thrive, grow, and become more profitable, and so you can make the right choices when it comes to your income.
Instead of stressing about what you don't know, bring in the right support to help you be better at what you do know. Call 678-990-0924 for a free consultation to learn how a Quickbooks consultant in Atlanta, Georgia can help your business.