Take a look at the benefits of working with a QuickBooks accounting pro.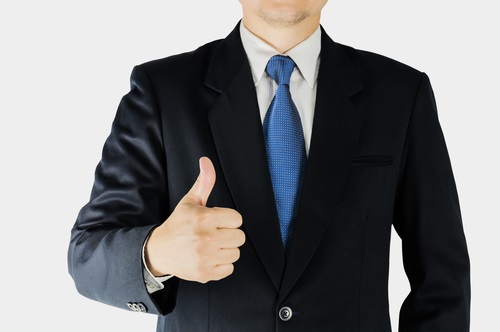 Do you have a QuickBooks accounting pro in your corner? There are so many benefits to both hiring an accountant to support your business and in using QuickBooks for your accounting software. Combining the two practically gives you the dream team. If you're not on board yet, let us give you some solid reasons why using the combination can help your small business.
Why You Should Hire an Accountant
Your first consideration should be hiring an accountant. If you're still doing the books yourself, it's time to stop that immediately and hand them over to an accountant. It's so tempting to want to wear this hat when it's your business. You want ownership, control, and full transparency in your financial information. An accountant can give you the same things, but they can give you even more.
First and foremost, they can give you back your time.
As the business owner/founder/manager/chief of everything, you know that time is money. And your time is valuable. You may have been a jack-of-all-trades when you first got up and running. However, you can't continue to manage all aspects of it forever. You are the subject matter expert of your product or service, and that's where you should focus your time and efforts.
Second, an accountant can give you valuable expertise and insight.
They have training, experience, and knowledge that only comes from being a professional in a specific field. They have expertise in taxes, managing financial data, forecasting, reporting, and advising on business investments, budgeting, staffing, and more. You can't hope to be the expert on your business and an expert accountant as well. There's only so much time in the day. And if you try, you're only going to be able to dedicate partial focus to either. Let an accountant handle your accounting, and you manage your business.
Third, an accountant can help you stick to your budget.
While it might seem counterintuitive that hiring would help you save money, if you hire a remote accountant or accounting team, you can. You won't have to provide desk space, vacation, sick time, benefits, a car, a phone, and email address, office supplies, and all of the other things that go along with hiring an on-site employee. Plus, you won't have to spend your precious time doing the books, which means you will save money by focusing on the growth and profits of your endeavor.
Why You Should Hire a QuickBooks Accountant
Now that we've covered some of the benefits of hiring an accountant let's take a look at the benefits of having QuickBooks as your preferred accounting software. This is important because you want to make sure you use and understand the same software as the accounting team you bring on board. And QuickBooks is the software of choice for nearly all small business accountants, so you know it's reliable.
One of the best things about QuickBooks is that it's user-friendly, even for a beginner. This isn't to say that you need to understand all of the ins and outs of the software, but you can rest easy knowing you can access, view, use, and understand what your accountant inputs as well as the reports and information that they can generate using the tools it offers.
Additionally, QuickBooks offers tax filing software capabilities, tax report monitoring, and reminders that help your accountant file on time, every time. And you can't really do without the security and access QuickBooks offers. With the online access, you can log into your account no matter where you are. It also allows your accountant to work remotely.
If you have a small business, you need to hire the right support people and have the right tools. Click or call 678-990-0924 for a free consultation with our team at Accounting Partners to learn how a QuickBooks accountant can help your business.