The benefits of hiring a Quickbooks consultant in Atlanta, Georgia instead of trying to figure it all out on your own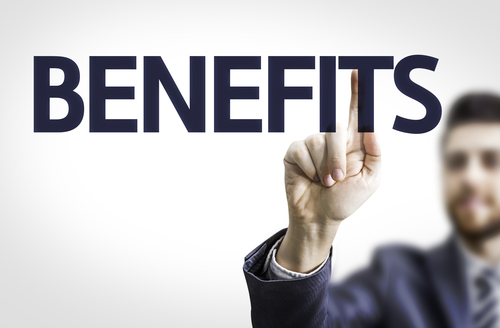 Have you used a Quickbooks consultant for your Atlanta, Georgia business? It doesn't matter if your business is small, medium, or large. If you're using Quickbooks, you should be using a Quickbooks consultant. Here's a look at what they are and what they can do for your business.
What is a Quickbooks Consultant?
Quickbooks consultants are accounting professionals. They complete a certification program created by Intuit, the creator of the Quickbooks software. These individuals have extensive experience using the software. They have the training to provide support, strategic insights, and guidance to help small businesses succeed.
First Steps
For many businesses, one of the most challenging things about using accounting software is the setup and getting started. This is where a Quickbooks ProAdvisor comes into play. They can guide you in selecting the right products for you and your company. They will make sure you have a program robust enough to handle all your needs. But they also help prevent it from being so overwhelming that you throw in the towel when trying to use it. The right consultant will install your software for you. Plus, they'll integrate it into your current systems. Finally, they'll get it set up and customized for your specific industry and business needs.
Getting Trained
You have the software installed and you're ready to go! Now what? Training and personal assistance with the programs are key. That's especially true when you're just starting out with the accounting software for your business. You could spend your valuable time reading manuals and watching how-to YouTube videos. Or, you can count on your consultant to teach you the basics of how to use it, as well as the more advanced ways to use it to support and build your business.
A good ProAdvisor will be able to use Quickbooks to teach you about a variety of processes, like how to manage inventory, budget, and cash flow, all while showing you how to use the software. This training should also include:
Understanding and using data files
How to effectively and efficiently enter and track transactions
How to view and manage job costing
Creating custom reports for your business, for investors, for forecasting, and for everything in between
How to manage payroll
Dealing with taxes and tax information including year-round financial management to make tax time easier
Getting Ongoing Maintenance and Support
It's up to each consultant to determine what kind of ongoing support they will provide for their clients. Some of the things to look for when selecting one for your business are the ability to ask them usage questions once you're up and running, software troubleshooting when you have issues, assistance with integrating new systems as your business grows, and help with upgrades as they become available.
Getting Some Added Benefits
You don't have to be a new business or a current Quickbooks user to take advantage of a Quickbooks consultant. They can help your business by managing the conversion from other systems to Quickbooks seamlessly and without you pulling your hair out. They can also help you select third-party applications and solutions that will allow you to build on Quickbooks functionality as your business grows and you need a more customized product.
Quickbooks is such a universally used and recommended software program, it's almost hard to believe there are companies out there making do without it. However, if you want to be able to take full advantage of all its functionality when managing your books and finances, it could be a full-time job just learning all the ins and outs it has to offer. Instead of taking on another role while running your business, talk to an accounting firm who offers Quickbooks ProAdvisor services that can truly benefit your business and make your job easier. Click or call 678-990-0924 for a free consultation to learn how a Quickbooks consultant in Atlanta, Georgia can help your business.