Do you know these QuickBooks basics?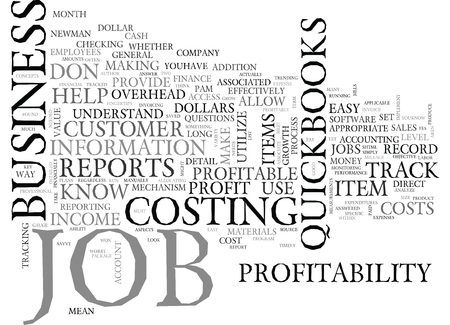 What is it about QuickBooks basics? It seems like everyone is using it. If you're not using it for your small business, you could be missing out on a huge opportunity to make everything about the business of doing business easier. But you don't have to just get it and forget it. Take a look at what it is, and what it can do for you and your company.
What is QuickBooks?
QuickBooks is a bookkeeping and accounting software program that puts everything you need to manage the finances of your business under one umbrella. Instead of having a variety of programs, spreadsheets, and tracking documents, QuickBooks puts it all in one suite of applications that work together.
What Can QuickBooks Do?
QuickBooks tracks all your financial information, and more. Here are the basics:
Track expenses and income year-round to prepare you for tax time

Track and manage all banking transactions, including credit cards and loans

Create and track invoices for customers and clients

Keep a contact database for customers, employees, and vendors with the ability to email invoices directly from the software

Track payments as well as outstanding balances

Manage bills and print checks to pay vendors and creditors

Prepare payroll, including printing paychecks

Create and store PDF copies of important documents, such as invoices, bills, and reports, with the ability to attach them to specific QuickBooks transactions

Track and manage inventory

Create and manage purchase orders

Create, print, and share reports on all aspects of your financial picture
How Can QuickBooks Help You Run Your Business?
This accounting and bookkeeping software isn't just a place to store data. It's a tool that can help you run and manage all aspects of the financials for your business. This includes:
Invoicing
The ability to invoice customers and clients directly through QuickBooks is a great way to better manage your accounts receivable, track payments, and manage past due notices, allowing you to increase your cash flow.
Online banking
If you work with a larger bank, most of them offer data downloads to QuickBooks to help reduce your data entry workload.
Reporting
No matter how small your business is, creating succinct reports will help you better analyze your finances to help you make investment decisions, staffing choices, and future planning for growth.
Payroll management
Payroll is one of the most challenging and time-consuming aspects of having employees. The payroll management tool in QuickBooks makes it possible to outsource your payroll, reducing your liability while still being able to record the information in Quickbooks.
Time management
If you have hourly employees, you can use QuickBooks to track their time for payroll purposes, to measure productivity, and to help you manage staffing.
Make payments
Keeping all your accounts payable in one place is critical to budget and expense tracking. This tool can help you make sure you're paying your vendors and supplier on time to avoid late fees. You can also avoid unnecessary data entry by printing checks directly, and save time with an online bill pay function.
Chart of accounts
Simplify this process with the tool that lets you customize them to fit your needs.
Reconciliation
Daily reconciliation is critical to any business, and QuickBooks makes it simple to reconcile credit cards, loans, bank accounts, and payroll.
If you're not using QuickBooks to help you run your small business, you're missing out on a comprehensive tool that enables you to manage all aspects of your finances, saves you time, and helps you keep on top of the bottom line. It's a no-brainer when your goal is to watch your business grow and thrive. Click or call 678-990-0924 for a free consultation to learn how QuickBooks Basics can help your business.