Accounting software programs aren't a nice to have, they're a need to have.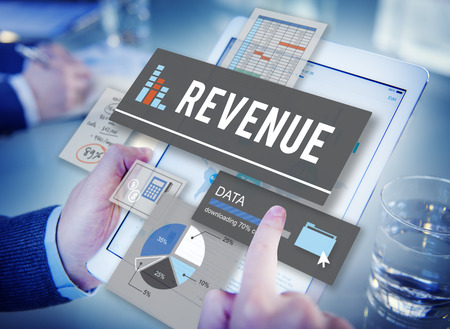 No matter how good you are at Excel or Google Spreadsheets, they're never going to match up to what you can get out of good accounting software programs. It's not a nice to have, it's a need to have. You can't effectively run your business, manage your books, and track your finances without the right tools, and that includes the right software to do it. Here's what you need to know about accounting software.
The Insights it Offers are Invaluable
Imagine trying to get an accurate, high-level overview of your financial year with a spreadsheet. You can't; it's just not possible. An accounting software system, something like QuickBooks, can give you the insight you need into your entire financial picture, and it can do it in real-time. You can see income, expenses, profits and losses, and the information you have regarding bank accounts, payments, and budgets, all with one tool. And you can access anytime from your computer or even your tablet or phone.
Accurate Money Management
Not only can you track your daily numbers with a good software program, but you can also manage all your receipts and payments. Have consistent due dates to vendors? Enter the information and a program like QuickBooks will notify you. It can even print checks directly because you can also link it to your bank accounts. You can also record information regarding payments due to you from your customers and send invoices using the contact database included with the software.
Don't forget about payroll! Managing payroll can be the bane of a small business owner, but not if you have the right tools to do it. You can track and manage the payroll for the entire businesses and know what you owe to each individual at a glance with QuickBooks.
Accounting Software Programs Make Reporting Easy
You don't ever have to manually create a graph or report again if you have QuickBooks. You can create many financial reports using the software: everything from accounts receivable and cash flow to payable aging, balance sheets, and profit and loss statements. This allows for easy and accurate business analysis, not just for your daily function, but for your outlook and evaluation for growth and investments.
Track Your Sales
You can track sales and create invoices easily with the software, and then create the reports you need to see what your sales look like. This gives you the insight you need to better manage your sales program and your sales team. You can see where the weaknesses are and have a better view of which clients are paying on time and who might be dead weight that needs to go.
Ease of Use and Integration
No one wants to spend money on software only to find that it's hard to use, not user-friendly, or impossible to install and integrate into their current systems and technology. Programs like QuickBooks are incredibly intuitive and easy to understand, even if you aren't an accountant. QuickBooks is also easily integrated into other applications, including Excel and a number of tax preparation programs.
Easy to Customize to Your Needs
Every business is different, and every business owner has different wants and needs when it comes to managing finances. This is especially true when you outsource your accounting to a professional accounting firm. You need the ability to create customizable invoices, spreadsheets, reporting, and charts. You also need to be able to create business plans and documents that are useful to you and your business, not those designed to be a one-size-fits-all program.
When you're investing in the right tools for your business, don't forget to include what you need for managing your finances. Click or call 678-990-0924 for a free consultation to learn how accounting software programs can help your business.