Why you should stop putting off using Quickbooks accounting services for your small business.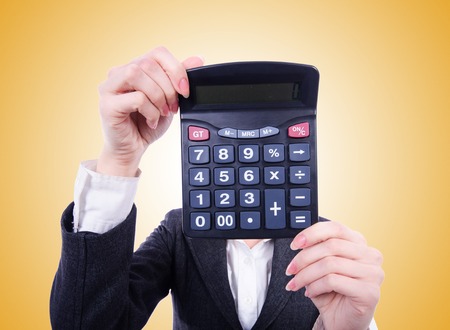 Using Quickbooks accounting services should be part of your business plan. That's true whether you're just getting started or you've been in business for years. No matter what your business is, you need a way to manage all the financial information associated with running it. Even if you're just a small startup running out of your garage, getting off on the right foot with your finances is critical to your long-term success. So what's so great about Quickbooks accounting services? We're so glad you asked.
What is Quickbooks?
If you're not familiar with accounting software, here's a quick explanation of Quickbooks.
Quickbooks is a software tool to help businesses manage payroll, inventory, sales and financial record keeping. It also includes marketing tools, inventory management, product and supplies tracking, merchant services and tax preparation. It can create invoices, track orders and manage customer, vendor and employee information. You can also generate a variety of reports, balance sheets and cash flow statements.
Benefits of Using Quickbooks for Your Business
There are many advantages to using Quickbooks software for your business. Because bookkeeping can be such a manual and mundane task. But it's one that is so vital to the success of your business, having a tool that simplifies the process is important. Quickbooks puts all the tools you need into one package to save you time, money and frustration. Here are some other benefits:
Track all your transactions. Keep all your transaction data in one place, including sales receipts, invoices and checks.
You can instantly get an overview of your business with Quickbooks. Whether drilled down to small details regarding the health of your finances or a high-level overview, you can get the information you need, when you need it.
Every business is different, and every business needs different accounting tools. Quickbooks allows you to customize the software to fit your needs and the needs of your business.
Merchant services. Paying by credit card is simple. Now getting paid by credit card is too. Quickbooks offers merchant services so your customers can pay you easily, quickly and on time.
Pay bills. Paying bills has never been easier. Connect Quickbooks with your bank so you can pay invoices online through the software without having to rely on different systems to handle your business.
Manage payroll. You don't have to use a separate payment system. Payroll management included in the Quickbooks system allows you to manage employee wages. You can also manage your insurance, retirement accounts and miscellaneous deductibles.
Taxes made easy. Sound too good to be true? At the end of the year, you'll find all your financial information in one place, ready for tax time.
Benefits of Using Quickbooks Accounting Services for Your Business
Now that you know why Quickbooks is the way to go for your business, let's take a look at why that's not the end of the story. Let's take a look at Quickbooks accounting services for your business.
While there are numerous benefits to the right accounting software, what about the right person to manage that software and all the information put into it? Unless you consider the benefits of outsourcing that function, you're going to be the one stuck with that role. If you're not an accountant or a bookkeeper, you might not be the best person to manage the accounting of your business.
Your company's finances are what will make or break you. Instead of trying to become an expert on numbers, hire an accounting expert to save you time and money in the long run. An accounting service will help ensure accuracy, take that task off your plate, and allow for expert advice and guidance on your financial outlook and forecasting.
Whether your business is in its infancy or established for years, you must have the right methods for keeping your financial information on the straight and narrow. The right software and the right support staff will make all the difference when it comes to tracking, reporting and managing your finances.
Call 678-990-0924 for a free consultation to learn how using Quickbooks accounting services can help your business.