Scared of looking for a bookkeeper in Duluth, GA?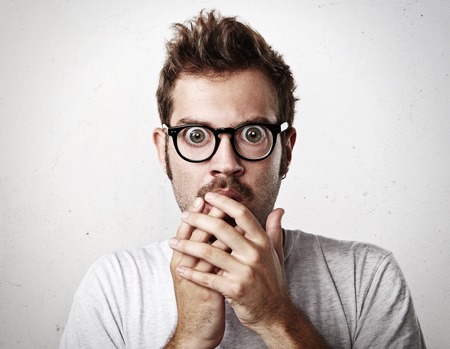 If you have a startup or small business, you could be having a frighteningly difficult time managing your finances without a bookkeeper in Duluth, GA. Hiring one can seem like a scary proposition, but it doesn't have to be. Instead, take a look at these four frightening facts about hiring a bookkeeper that will make your hair stand on end.
Fear = Avoidance
When we're afraid of something, whether it's spiders or doing something new that we're unfamiliar with, we avoid it, even if that something will make our lives easier. But both can be equally frightening if you are unfamiliar with them.
Bookkeepers are your friend! You don't need to be afraid of them or the process of hiring one. Here are some tips to help you move past the fear:
Look for the skills. A bookkeeper needs to have the skills to make sure your books are accurate and up to date.
Know the software. Do you use Quickbooks? Does your potential bookkeeper use Quickbooks? Make sure you're in sync with your bookkeeper on your preferred accounting software.
Understand Support. What kind of support will you get from your bookkeeper? Do you want a single individual to rely on or would you prefer the strength, flexibility and oversight of a team? Keep in mind what will make you most comfortable.
Step Away From the Fear by Stepping Into Active Participation
Sometimes the fear of hiring a bookkeeper is not about the bookkeeper, but about the fear of relinquishing control and handing over the reins of your company's finances to someone else. But entrusting your books to a professional does not mean you are releasing all sense of financial responsibility.
One of the best ways to have a successful business and a fruitful working relationship with your bookkeeper is by staying involved and being an active participant in your accounting and record keeping. Your bookkeeper should be a strategic partner in your business. Your success is their success. Staying involved without having to take on the burden of doing all the bookkeeping and accounting yourself will ensure you have a knowledgeable professional handling your sensitive information while you focus on your business.
Fear of Asking for Help
It can be hard to ask for help, especially when it's for your business. After all, you've poured your heart and soul into it! But this is a fear you need to overcome. As the business owner, you're already wearing a lot of hats. Don't add to the stack of headgear just because you're afraid to ask for the help you need. Your value lies in your expertise, which is your product or service.
When you do decide to go out on a limb and hire a bookkeeper, you still need to be able to ask for help. This really comes down to how you work and the information you need. Reaching out to your bookkeeper will allow you to communicate your needs, and gives them to chance to impart vital knowledge about how they are managing your finances.
Expenditure Dread
Spending money can be frightening, but you don't need to be afraid of the dreaded expenditure when it comes to hiring a bookkeeper. The benefits to your business far outweigh the potential cost. You can end up saving money by hiring a professional because you won't be paying yourself to do the paperwork any longer. The books will be cheaper to keep, and most likely more accurate too. You won't have to pull your hair out any longer trying to do something that isn't in your wheelhouse.
Don't scream when it's time to do the accounting for your small business. Take the fear out of it by hiring the right person to do the job. Click or call 678-990-0924 for a free consultation to learn how a bookkeeper in Duluth, GA can help your business.