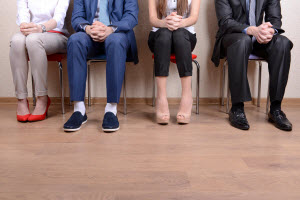 Hiring a small business accountant in Johns Creek GA is an important step in growing your business. You should always interview several candidates to ensure that you find someone who is a good fit with your company's needs. During these interviews, you may discover some services you didn't even realize you needed.
Here are a few questions to ask when you are interviewing candidates to fulfill accounting duties for your business:
Past experience matters.
Ask about their prior accounting experience. Are they familiar with your industry? Have they previously worked for a company your size?
What else can you do?
Find out what services they are willing to offer beyond preparing tax forms. Advising, business valuation, budgeting, audit support, bookkeeping, payroll, and risk assessment are just a few other services you may need along the way.
Who's my contact? Who does the work?
Determine whom you will work with. Smaller firms may have you working directly with one of the firm's owners, while bigger firms will likely hand you off to a junior accountant. Both situations could have pros and cons, but knowing the flexibility and response times you should expect is essential.
Do I trust this person?
Ask yourself if you are comfortable chatting with him or her. Is this a person with whom you can work closely, share privileged information, network, and call with questions or emergencies?
Accounting Partners is a trusted accountant service for scores of small businesses in the Duluth, GA area. Our accountants have the training, knowledge, and expertise to help you take your company to the next level. We have been working with area businesses for years, and have experience in a wide range of industries.
Learn more about how our complete line of accounting services can help your Duluth, GA business, and download a free report on maximizing your use of QuickBooks.