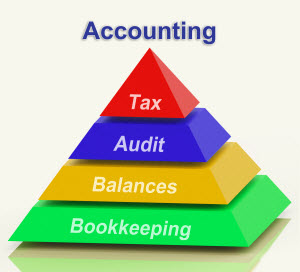 Bookkeeping is the process of recording daily transactions for your business, including purchases, receipts, sales, and payments. The work that your bookkeeper does is important for keeping you apprised of your company's finances at any given time. It also makes the work of preparing financial reports and tax returns much easier. Here is everything you need to know about bookkeeping:
A bookkeeper is responsible for maintaining "daybooks," which can include a suppliers ledger, customer ledger, and general ledger.
Bookkeeping follows either the single-entry or double-entry system; which system your bookkeeper uses is a decision that should be made by you and your bookkeeper.
The bookkeeper will also bring all of these ledgers to the trial balance stage. It's important that this information be accurate, because it will be used by the accountant who prepares the balance sheet, cash flow, income statement, and statement of retained earnings for your business.
Accurate bookkeeping is essential to helping all of your financial and accounting processes run smoothly. It will help you know at a moment's notice how much money you can afford to put toward a new project. If you ever wanted to approach new investors or partners, it will be necessary to present them with detailed reports regarding your company's financial records. These are just a few reasons why outsourcing your bookkeeping functions to an expert is a smart choice. Email a bookkeeper in Johns Creek, GA now with your most pressing bookkeeping questions.