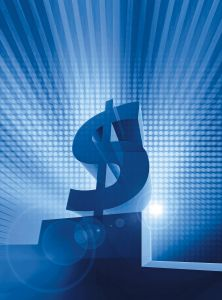 The Most Important Times for Your Company to Get a Bookkeeper
Owning a business can be an exciting, empowering, and sometimes stressful experience. Making sure you have the right personnel in place to support your enterprise can be a great way to ensure stress-free, successful business activity. One area of your company that you should always keep a top priority is your finances; so when is a good time to hire a bookkeeper?
When Starting a Business
Before you even open your doors to customers, it's important to make sure your bookkeeper has your financial systems set up appropriately. Choosing an accounting software program and implementing it in a way that makes sense for your unique company is a big step toward continued financial clarity.
When Your Books Are Muddled
Too many people involved in your bookkeeping system? Or, did your business get busy, and bookkeeping fell by the wayside for a while? Maybe now your financial reports are incomplete, or giving you inaccurate information. Get it cleaned up by a professional bookkeeper and get your financial records back on track.
When Your Bookkeeper Leaves the Company
Perhaps you had a bookkeeper, maybe even a great one, but he or she has moved on, and now you aren't sure whom to assign to the bookkeeper post. An outsourced bookkeeper can review your records to ensure that your system is set up appropriately, review any areas of concern or confusion, and resume bookkeeping tasks for your company.
If you think your company might benefit from an outsource bookkeeper, call 888-743-3080 for a free consultation with a bookkeeper. Our experienced, professional bookkeepers can answer your questions and help you determine whether bringing on a bookkeeper is a good decision for your company.