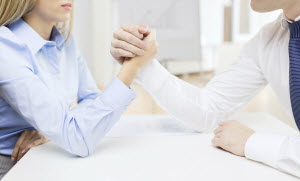 Why hire a bookkeeping service in Johns Creek? When entrepreneurs are first starting out, it is often tempting to forgo hiring someone to perform bookkeeping services in favor of a do-it-yourself style. It's an understandable choice to make since most start-ups are short on funds. Getting a qualified bookkeeper costs money, after all. So, many new business owners start off doing their own books, figuring that somewhere down the line they'll be able to afford to hire a bookkeeping service.
Unfortunately, this decision often leads to big problems down the road, especially for people who have little or no experience with bookkeeping or accounting. If you are wrestling with this decision yourself, consider these three reasons why you should hire a bookkeeping service.
Why Hire a Bookkeeping Service in Johns Creek, GA?
Lack of bookkeeping or accounting experience usually causes some problems with records and reports. This means that when you do hire a bookkeeper, he or she has to start by cleaning up the messes you have left behind before they can really get down to business.
A really good bookkeeping service can make recommendations to improve your record-keeping method. Maybe your system is not ideal for your business's size, industry, and level of activity; wouldn't it be nice to have a professional tell you the best way to keep your records?
You are probably an entrepreneur more than you are a bookkeeper. Is fiddling with your bookkeeping really the best use of your time? Probably not. Leave the financials to a bookkeeping service so that you can focus on growing your business.
Accounting Partners knows what it's like to start a small business. We know what entrepreneurs need when they hire a bookkeeping service in Johns Creek. And our team of professional bookkeepers stands ready to assist you. We look forward to talking to you about how we can help you grow your new business. Email an Accounting Partners bookkeeper in Johns Creek, GA now with your most pressing bookkeeping service question: info@accountingpartnersusa.com