It is a mistake to dismiss bookkeeping in Johns Creek as an unimportant necessary evil for your new small business. Do not think of it as a small task you can do at the last minute. Reliable bookkeeping is, after all, one of the most important parts of any business. Without accurate accounting of your financials, your new company could quickly come to a screeching halt before it gets off the ground.
Bookkeeping In Johns Creek Must-Haves For Success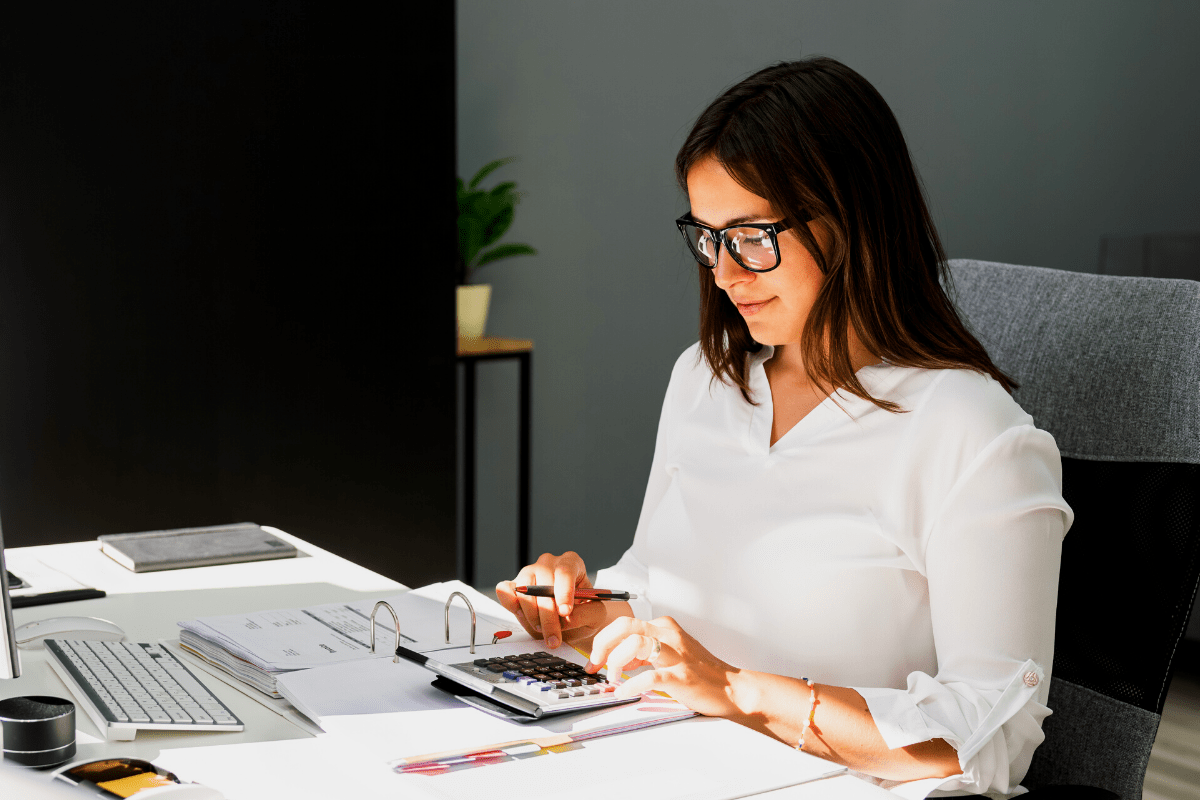 Accounting Partners offers full-service bookkeeping in Johns Creek. We can select the right bookkeeping software for your business and plan your accounting activities. Choosing a good bookkeeping system is essential when starting a new business. Keeping track of income and expenses, assets and debts, profits and losses regularly will help you make important business decisions. However, it would be best to communicate with your bookkeeper or accountant. Understand what they are doing, and communicate your business needs, goals, and budget.
The most beneficial working relationships rely on effective communication, and the relationship with your bookkeeper is no exception. Ideally, an accountant will help you operate your business in a financially responsible way without over-investing and overextending your resources. Here are the basic must-haves for many new companies to ensure that there are close tabs on finances.
Hire a Bookkeeper in Johns Creek
Are you a bookkeeper? Or an accountant? Are you trained to handle all of the details of your accounting, including taxes? Probably not. And that is okay! The important thing is that you be an expert at running your business. Let a bookkeeping professional handle the important task of keeping your books.
Benefit By Outsourcing Accounting
You can outsource all or part of your accounting functions to Accounting Partners. The benefits of outsourcing your bookkeeping are numerous. First and foremost, outsourcing saves time; you have more time to focus on your business with an accountant taking care of your financial records. Second, it can ensure accuracy. Not many things are worse for your business than errors on your business taxes. Accountants understand all of the changes to the tax laws. They can help you take advantage of all possible deductions available to you while ensuring accurate tax filing.
Make Trustworthiness Non-Negotiable
Your job when it comes to your books and your bookkeeper or accountant is to provide accurate information so they can do their job. It is not to meddle in their process. If you hire a trustworthy accountant, trust them. Their job is to maintain discrepancy-free current financial records for you. They can help you make sound financial decisions.
Being Honest Is Job One
The truth is that the best way for your accountant to help you is for you to help them. Be forthcoming about your business goals. Accountants can offer unique insight into your company's financial well-being. And they can do more than record your money in-and-out and do your taxes.
Grow With Bookkeeping Business Consulting
An experienced accountant or bookkeeper in Johns Creek can do more than handle financials and file taxes. With Accounting Partners, you get an accounting firm and a business consultancy, too. As consultants, they can guide overhead and equipment investments, hiring and resource management, loans and financing, and business strategies. Effective consulting, bookkeeping and accounting can be yours when you provide information honestly. Get the expert advice you need to build and grow your business.
Select Your Bookkeeping Software
Your accounting advisor or bookkeeper will help you choose the bookkeeping software that is best for your Johns Creek business. He or she can set it up and train you to use its functions. The most common bookkeeping program for small businesses is QuickBooks. Entering your income and expenses in QuickBooks will make tracking your finances much easier for you and your bookkeeper in Johns Creek.
Generate Reports Bookkeeping In Johns Creek
With income and expense entries, bookkeeping software creates income statements. Also called profit & loss statements, these reports spell out what you are making or losing. Use regular income statements to decide what to invest in equipment, supplies, staff, and other business needs. The balance sheet is where your assets are put up against your debts to see your bottom line. For most new, small businesses, the balance sheet is rather simple. But your balance sheet will grow more complicated as your business grows and as you pick up investors.
Next Steps With Accounting Partners
Now that you know the bookkeeping in Johns Creek must-haves for business success, it is time to hire. Look to Accounting Partners for professional degreed accountants and bookkeeping services to help your business thrive. Contact us for accounting and bookkeeping services, please.