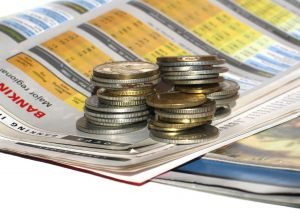 Your Company Can Benefit From Reputable Outsourced Accounting Services in Sandy Springs
As a small business owner, few things are as precious to you as your time and money. But maximizing one usually costs you something from the other. For instance, if you manage your own bookkeeping, it saves you money but costs you time. However, keeping your financial records in order is one part of your business that you should make a top priority – and that often means hiring an outsourced accounting service in Sandy Springs. Below are the three things you must look for when selecting an outsourced accounting service.
1. Reputation
How long has the outsource accounting service been in business? You may be able to easily check their reviews with a quick Internet search, or consider checking with the Better Business Bureau. Plus, the company should be able to give you some testimonials from satisfied clients, and perhaps even share some references with you.
Does the outsource accounting service offer all of the services you need, such as payroll, tax filing, or bookkeeping? If they don't offer all of the services you need to meet your company's bookkeeping needs, why bother with them?
3. Communication
What sort of availability and reporting does the outsource accounting service promise? How difficult will it be to speak with someone, or to acquire reports and other paperwork? You should have the capability to quickly gather information and retain control over your books.
If you are in the market for an outsourced accounting service, Accounting Partners promises a sterling reputation, offers a wide variety of bookkeeping services that can be scaled based on your needs, and we guarantee open communication and the ability to retain full control over your company's finances. Call 888-743-3080 for a free consultation to learn how an outsourced accounting service can help your Sandy Springs business.