Accounting outsourcing, Duluth accountants at Accounting Partners say, is beneficial for business owners. The benefits start with eliminating the need to hire an in-house bookkeeper or complete accounting department. Instead, outsource a CPA firm to handle your day-to-day accounting, tax preparation, and financial statements.
Take back your time! Are you juggling running your business, keeping clients happy, and finding a work-life balance? Not to mention, are you managing the accounting and bookkeeping for your business, also? You are not alone. Many small business owners do everything when they start. And as the business grows, they need to consider asking for help. It is possible to give the accounting to someone and take much work off your plate.
Duluth Accounting Outsourcing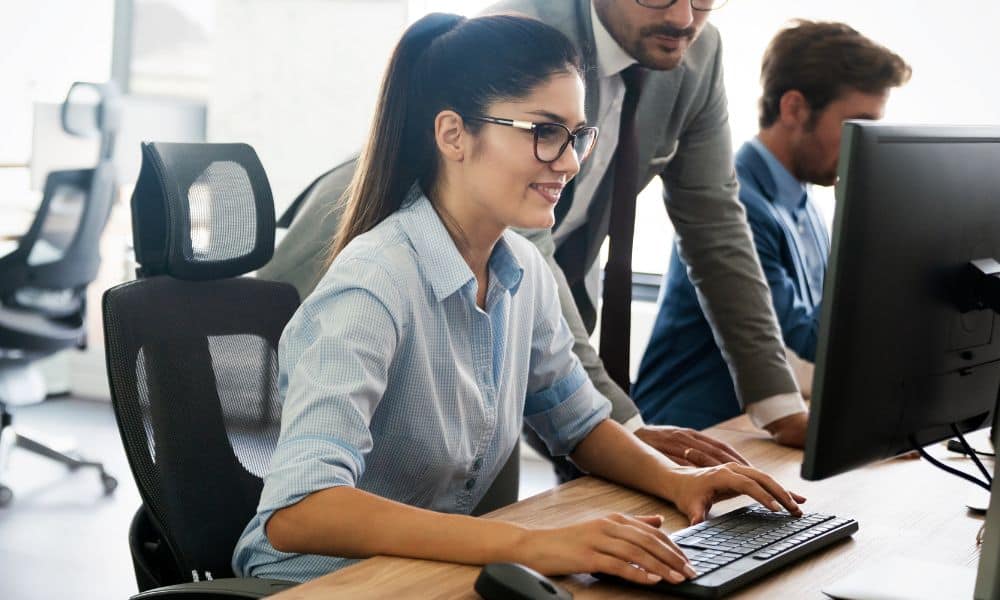 That brings us to the second outsourcing benefit, more time. Again, business owners get more time to do their best work when accounting outsourcing is in place. How much is your time worth? Think about your per-hour rate for revenue-generating activities and other tasks. Like payroll, for example.
If you think you are saving money by doing your accounting, that may not be true. It costs you plenty to keep up with the books rather than spending time growing your small business. On the other hand, hiring a staff member to manage payroll is expensive. The costs are high from extra overhead, desk space, vacation time, benefits, and sick days. Unless your business is so large that it warrants staff working on your financial management full-time, having them on the payroll may not be good use of resources.
It is true what they say; sometimes you have to spend money in order to earn money. Then there are the instances where you have to make a small investment now in order to make a larger one later. A business must make several crucial organizational choices in order to be efficient. There are numerous tools available to streamline a business's overall structure and reduce the stress associated with managing a company. All you need to do is be prepared to put your money into wise investments.Like outsourcing accounting tasks, for example.
Business owners save when they outsource to a reputable Duluth accounting firm that can handle payroll and other services. The experts can do the work quickly, with fewer errors and better results. And they will keep you doing what you do best, helping your business make money.
Outsource Accounting Services in Duluth, GA
You can save money and space by outsourcing, because you only use them when you need them. Some accountants may offer limited services. So, it saves time and money to consider comprehensive accounting firms first for outsourcing. Accounting can encompass many things, including payroll, taxes, and general bookkeeping. So, plan your outsourcing decisions around the tasks you will hand over to your accounting outsource partner.
Outsourced accounting can save you money in the long run by reducing distractions from other crucial areas of running a business, such as successful marketing or employee management. By deciding to outsource your company's accounting obligations, you may ensure greater clarity and honesty in your account information, allowing you to make smarter financial decisions and allocate resources properly. Outsourced accountants' work will be less likely to contain errors because they have an impartial perspective.
Outsourcing Sales Tax, State Tax, And IRS Tax Services
Instead of stumbling through your accounting, outsource it. Outsource bookkeeping tasks for the daily inflow and outflow of funds. Pass off tracking payments, invoicing, tax preparation, and inventory management. Outsourcing your accounting will get you back to focusing on growing your business.
Never do your taxes again with accounting outsourcing. Outsourced accounting Duluth professionals can and will do your taxes for you. And that means your IRS tax forms, tax returns and IRS payments are in the hands of experts. Keeping up with tax law changes, regulations, and deductions is a full-time job, which is why accountants are the right people. They do this for a living, and you can take advantage of it for your outsourced taxes.
Accounting Partners For Accounting And Business Services
Another benefit is that you will still retain total control in a scalable way. For example, outsourcing your accounting needs leaves you with the final say in every aspect. And you can outsource a specific accounting task or a more significant portion of your accounting needs.
Since 1996, Accounting Partners, Inc. (API) has been an essential part of its clients' businesses as a comprehensive accounting and business services firm. We are business consultants and offer financial planning, tax planning, estate planning, outsourced bookkeeping, and network services.
QuickBooks accounting, payroll, tax, and accounting services are other outsourcing services. Being part of your team means we can go beyond providing financial services to management solutions. Unlike many competitors, we utilize your existing QuickBooks data file to create precise and timely financial and management reports.
Accounting Outsourcing in Duluth, GA is easy with Accounting Partners. We are in Gwinnett County North of Atlanta. Are you ready to look more closely at how you can change how your business manages its accounting? Call 678.990.0924 or click for a free consultation to learn how outsourcing your accounting tasks can help your business.