3 Duluth Accounting Best Practices for Small Businesses
How do I keep the Duluth accounting books for my small business? This is a question asked by business owners throughout the centuries. Or at least for the last few decades, and definitely since the beginning of the new year. Accounting for a small business is complex. It takes planning, time, experience, YouTube tutorials, and lots, and lots of patience. Because unless you're an accountant or a bookkeeper, setting up the financial recordkeeping for your company can be stressful and overwhelming.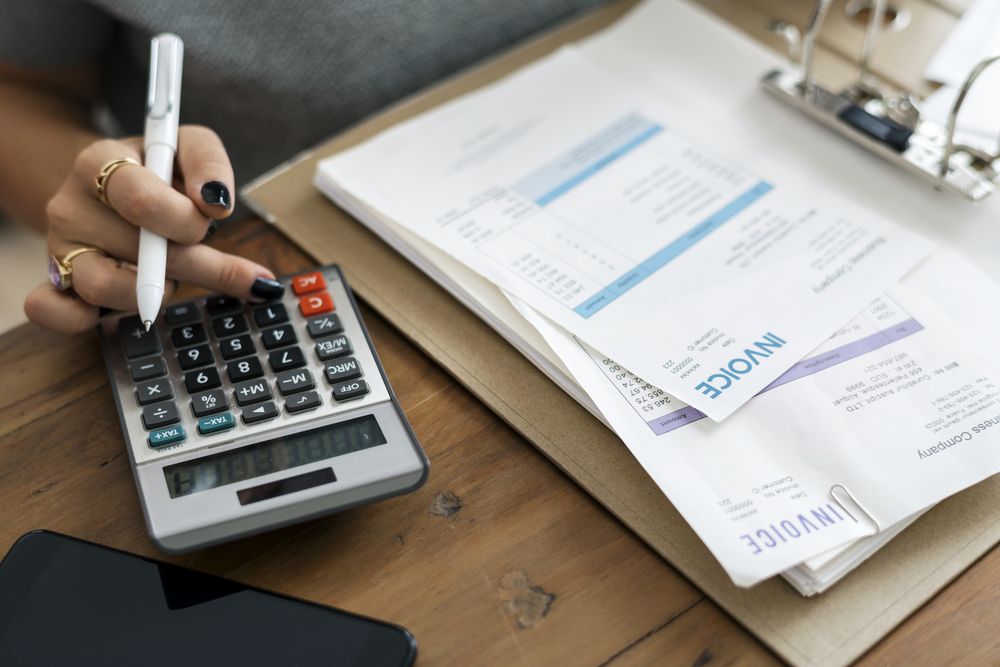 At Accounting Partners, Inc. we have what you've been looking for. Here is a quick guide to keeping the books for your business. Let's take a look at how to get started, how to get organized, and why you might just want to consider bringing in the big guns when it's time to get down to business. It's good to have all of the information before you make a decision, one way or another, and we are happy to provide it. Keep reading for the details you need.
First, Organize Your Duluth Accounting Process
If you start out unorganized, it can be a struggle to catch up, circle back around, and get organized later. It's not impossible, however. Do it now. If you're just building your business, start with an eye toward being and staying organized.
Three Tasks to Help You Take Control of Your Books
1. Keep Your Receipts
A shoebox full of receipts is an old cliché when it comes to tax time. But if you're running a business, you had better have a better method of managing your spending than a box full of slips of paper. With that in mind, it's critical that you keep every receipt for both sales and purchases. You'll need the date, amount, and information on what was sold or bought. You'll need these for the records of all of your transactions. Come up with a good filing and organization method now.
2. Create a Ledger
A ledger sounds so old school, like in the old days when people used to write every entry into a big leather book by hand. The tools have changed, but the purpose remains the same. A ledger is a summary of all of the money that comes in or goes out of your business. Simple as that. But as simple as it sounds, it's vital to have a complete, accurate, and well-organized ledger. You should be able to refer to the ledger and get an overview of your financial status at any given time. This means posting sales and purchase receipts regularly. This could mean daily for one business and weekly for another. Whatever schedule you decide on, stick to it.
3. Financial Reporting
Accurate and comprehensive reports are critical to your business. Not only do they give you an oversight of your financial information daily, weekly, monthly, and yearly, but they give you other insight as well. You can see profit and loss information, total expenses, comparisons of income and spending month over month, what your customer payments look like, what vendors you pay, including when and how much, and what your cash flow looks like. And that's just naming some of the things good reporting should do. Financial reporting is much more than a nice to have or even a need to have. It's a must-have for any small business that wants to grow and thrive.
Second, Think About Financial Accounting Software
You might be asking yourself how you're supposed to do the first three steps to get organized and on the right track for bookkeeping for your small business. One word: software. Getting the right software for your financial accounting is crucial to your business and your sanity. When it comes to bookkeeping, there can be a lot of factors to keep track of and juggle. If you don't have the right tools in place, you could find yourself pulling your hair out trying to keep it all straight.
What is the goal of business accounting? The goal is proper financial management, including keeping the books. Good bookkeeping means managing your transactions, tracking your income, tracking your expenses, and getting insight and oversight for your business so you can make informed decisions about investments, spending, and growth. The best way to do this is with a financial software package.
Consider the Power of QuickBooks
One of the most popular, user-friendly, and comprehensive is QuickBooks. You've most likely heard of it or used it in some capacity. It's one of the most-used accounting software programs and has been for years. And for a good reason. It's easy to use and has all of the tools you'll need to stay organized, including data and transaction tracking, inventory management, sales tracking, payroll, taxes, reporting, and more.
Third, Hire Accounting Professionals to Support You
One of the best things you can do for your business is to get the right people in place.  to help you run it right. This doesn't just mean the best salespeople, the best HR staff, the best fulfillment manager, or even the best customer service representatives. Though it's all of those things, don't forget to include a financial accounting expert when you're gathering your support team.
Duluth accounting experts will help you keep the books for your small business. From opening the right bank accounts to tracking expenses to preparing tax returns. For choosing and implementing a software program like QuickBooks turn to the local Duluth accounting pros. Accounting Partners has the QuickBooks ProAdvisor certification, training, and expertise to systemize your bookkeeping system.
Finally, Bring on the Duluth Accounting Partners Team
The team at Accounting Partners, Inc. has everything you need for your small business Duluth accounting. We have a team of experts available to help you set up your business from the start. From QuickBooks setup and training to organizing your bookkeeping procedures, we get and keep your books in order. Hire the best Duluth accounting firm to manage your bookkeeping, and maintain your accounting. Every aspect of your financial well-being can be put into the reliable hands of our team of accountants and bookkeepers at Accounting Partners in Duluth. Are you worried about managing the accounting books for your small business? Call us today at 678-990-0924 for a free consultation to learn how our bookkeeping professionals can help your business.