Don't hire a Duluth bookkeeping service until you've read this.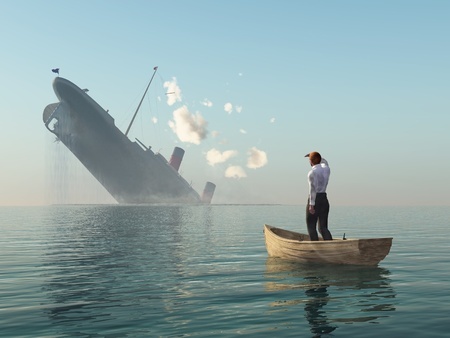 Are you considering a Duluth bookkeeping service for your small business? Have you ever shopped for a bookkeeping service before? If you're like most small business owners, the answer is probably no. You've probably done all of the bookkeeping in-house so far, but now that your business has grown, or you've outgrown your current processes or systems, it's time to get serious. Keep reading to learn what you should look for in a Duluth bookkeeping service for your small business.
Experience Is Everything
You don't need someone who is a CPA to do your books, but what you do need is a bookkeeper with experience who understands your industry and the needs of your business. Whether you need a few hours a week or someone to track your finances full-time, experience is going to save you time, money, and frustration.
Proper Education
Although a Master's degree isn't required, some sort of bookkeeping and accounting education can make all the difference when it comes to someone handling your books. Proper training can help give them the insight not only to help you solve problems as they arise but also to prevent problems simply in the way they manage your books. (beforehand)
Education will also give them the vision to grow with your business. They will be able to help you when it comes to your strategy and procedures, and they will be able to provide educated advice regarding how you handle your transactions, accounting, payroll, budgets, and even your taxes. They have a unique insight into your finances, and the right education can help them help YOU grow your business.
Team vs. Solo Artist
Have you considered hiring an individual to do your Duluth bookkeeping? While you may find reliable bookkeepers who work for themselves, think about the alternative. When you have a team working for you, you're never left high and dry when you need something. Even if someone goes on vacation, there is always someone available as a backup.
Having a team behind you is also beneficial when it comes to oversight. Having a team means you have more than one set of eyes on your financial information to ensure accuracy and accountability. There can't be any questionable activity regarding your business if there is accountability for each and every entry.
Software and Technology
The right accounting and bookkeeping software is critical to the success of your business and the accuracy of your reporting and tax filing. When shopping for a Duluth bookkeeping service, make sure they are using the latest in software to manage your finances. This includes the ability to log in to your account online remotely. If you're across town or across the country, you want to be able to access your info anytime, no matter what.
Tax Planning and Preparation
Of all of the things you don't want to have to handle on your own, tax preparation is the biggie. The right bookkeeper will have all of your ducks in a row, long before taxes are due. Make sure whoever you hire has experience with tax filing, processes, and procedures.
Tax preparation is just part of the picture, however. Look for a team that can help you with tax planning throughout the year. They should be able to identify red flags that crop up, as well as advise you on how to manage your finances as you grow, so it won't become a huge burden come tax time.
Someone who manages your finances needs to be many things, but mostly they need to be a good fit for you and your business. Make sure you take your time to find the right team to help your business grow and thrive. Call 888-743-3080 for a free consultation to learn how our Duluth bookkeeping service can help your business.