You must have the right accounting software for your business, or you're doing yourself a disservice.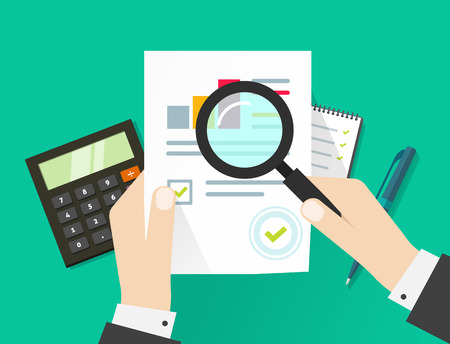 Do you have the right accounting software for your business? If you haven't invested in accounting software, or you jumped the gun and bought the cheapest one you found online, there are some things you might not know that you should. The right software can make a huge difference to your business. Here's what to look for to find the best software options available.
Adapt to Small Businesses
A software program, such as Quickbooks, can easily adjust to your small business needs. You can make it accessible to as many, or as few, people as you choose. You can also customize all of your reports and documents to fit your needs. It's easy to export any of them to other programs as well, so you can use them for whatever need you have to run your business.
Easy to Install, Easy to Use
The right software should be easy to install and easy to use. When you decide to incorporate software into your business, you should be able to easily integrate it into your current systems. Additionally, it should be easy to use. No one has the time to take long courses on how to use a bunch of different options, nor do you want to have to go through a tutorial anytime there's an upgrade.
The right software should be intuitive and user-friendly. This means it should automatically be designed with accepted industry standards and practices in place, so, no matter who you choose to do your accounting, you know it's consistent with common accounting methodology.
Everything You Use and Everything You Need
There's no point installing new accounting software if you have to use more than one to get what you need. The right tool should include everything you need to manage all of the financial information for your company. You need the ability to record all of your bookkeeping entries, transactions, budgetary information, banking and account information, as well as forecasting, and even taxes.
That's not all. Once you have the ability to record your finances, you need to be able to create reports and documentation to support and inform regarding those finances. This will also help you come tax time, when you're looking for investors, or when you're talking to advisors about investments and business growth.
Invoicing and Billing Capabilities
Can you imagine manually creating and sending invoices yourself? That is not the best use of your time. The right software should have sales-tracking capabilities, with the added bonus of being able to then create receipts for transactions, as well as the ability to generate invoices and send them directly to your customers.
Security and Protection of Your Information
Your financial information needs to be protected. Software needs to have built-in security to keep your data safe. The ability to create individual logins for access is critical, so don't select software that doesn't ensure protection. Security also includes automatic data backup, so you can rest easy knowing you won't mysteriously lose any of your financial information should there be a system or server crash.
Money, Payroll, and Tax Management
You need to be able to manage everything from one program. The right software should allow you to manage your money, your payroll and your taxes. You do not need more than one program for these vital parts of your business. One system should do it all, including tracking all of your employees, whether they're full-time employees or contractors. One-stop-shop money management can make your life a whole lot easier.
If you're a small business owner, make sure you're taking care of your business and doing the right thing for your money management. Learn more about how accounting software can help your business, and download a free report on maximizing your use of QuickBooks now.