The QuickBooks accountant Duluth small businesses choose is Accounting Partners. Based in Duluth, GA, Accounting Partners is a leading professional accounting firm founded in 1996. We provide a wide range of bookkeeping services and accounting solutions. Accounting Partners offers services for small businesses, including advisory services, CFO services, and financial systems consulting. In addition, accounting Partners offers expert QuickBooks ProAdvisor services, including consulting, programming, integration, data conversion, training, support, and more. Over the years, Accounting Partners has helped clients get more out of their QuickBooks software.
Get More Out Of QuickBooks Accounting Software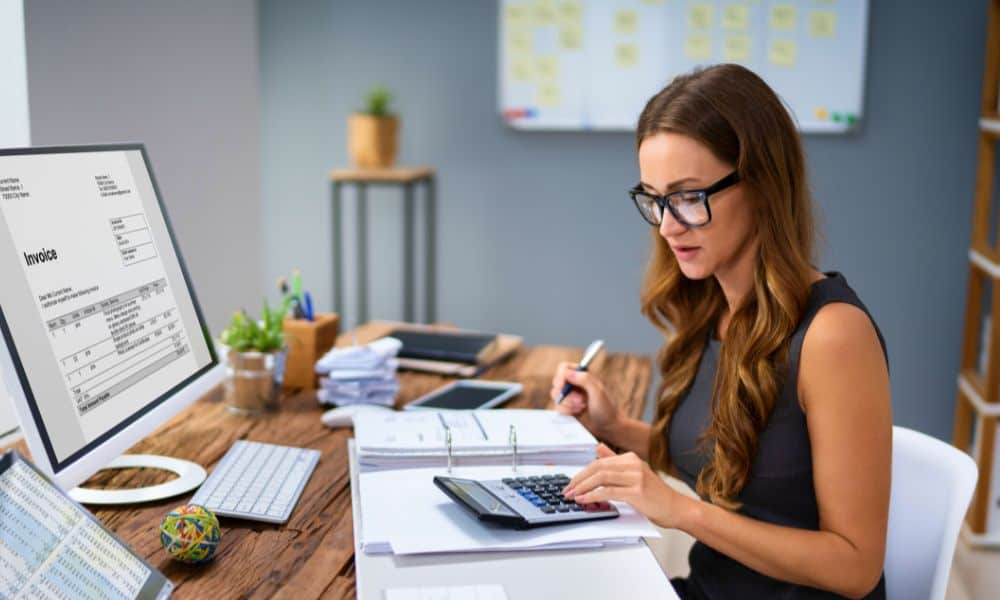 QuickBooks is still the top choice in accounting software, as it has been for many years. At Accounting Partners, we know this software very well and we have the expertise to help your business. Reach out to us to connect with our certified QuickBooks ProAdvisors to get the most out of the software.
A QuickBooks ProAdvisor undergoes training and testing to obtain special QuickBooks product certifications issued by Intuit. These certifications help them improve QuickBooks usage and accounting practices for their clients.
ProAdvisor advanced training allows us to serve our clients better. Whether you need bookkeeping advice to manage your books or want to outsource some or all your accounting to our experts, we can help.
Whether you just started using QuickBooks or not, we can create a customized QuickBooks Consulting plan for your business. Our team of QuickBooks-certified ProAdvisors works with clients in many industries with all versions of QuickBooks. We can start by analyzing your business and accounting system processes and design a workflow to improve your business.
Our QuickBooks ProAdvisor team can help Duluth small businesses with every aspect of QuickBooks. That includes workflow and business processes, as we mentioned, in addition to system design, inventory cleanup, and more. What we do is customize QuickBooks to meet your unique business needs and reach your unique business goals.
Increase Productivity With QuickBooks Accountant Services
As QuickBooks integration specialists, we can ensure your daily functions, processes, and apps communicate with QuickBooks. Whether you need reports using QuickBooks accounting software tools or more complex custom financial reports, Accounting Partners can do it. Our team of experts helps manufacturers, distributors, and retail businesses use QuickBooks to manage complex inventory.
With many successful QuickBooks data conversion success stories, we are the most trusted company for converting your Duluth accounting data to QuickBooks. In addition, we push QuickBooks beyond its basic functionality with advanced programming, providing a cost-effective alternative to moving to a more extensive, expensive accounting system. And leave implementation to our QuickBooks accountants near me whether you need a single-user QuickBooks Desktop install or a multi-user, cloud-hosted solution with external integrations.
Professional Accounting Software Training
When you need the best QuickBooks training, you cannot go wrong reaching out to QuickBooks ProAdvisors from Accounting Partners. Working with a QuickBooks accountant Duluth is the best way to deepen your knowledge of this software. But the benefits only begin there. As mentioned, training with a QuickBooks ProAdvisor allows you to explore the software's full capabilities.
When you gain a greater understanding, a QuickBooks ProAdvisor helps you get more out of the software. Unfortunately, most QuickBooks users leave the majority of QuickBooks features untouched. We offer remote or in-person instructor-led QuickBooks training with a flexible curriculum created specifically for you and your unique business needs. Our local accountants near me in Duluth, GA are a fantastic resource any time you need help.
Outsource Accounting Services From Top Local Duluth Accountants
Our services include all accounting and tax services, including tax preparation, bookkeeping services, and payroll, tax, and financial accounting outsourcing services. As part of your outsourced team, we go beyond the CPA basics, and provide complete financial management solutions, tax planning, tax strategies, and more.
QuickBooks accounting services include consulting, integration, implementation, programming, bookkeeping, and training. In addition to QuickBooks reports creation, inventory help, data conversion, and scalability assistance. Unlike our competitors, we utilize your existing QuickBooks data file to produce accurate and timely financial reports, management reports and tax returns.
Small Business Accounting Firm
Are you searching for a reputable QuickBooks accountant in Duluth? Our accounting experts at Accounting partners offer a wide range of services from business accounting to QuickBooks setup to tax preparation. Our flagship service is accounting outsource, which allows our business clients to outsource their entire accounting functions, or only certain tasks for outsource. Give us a call to discuss your needs at 678.990.0924. It is time.