Accounting services Duluth business owners are looking for are available at Accounting Partners. A top accountant near me since 1996. When you run a small business, your independent, I'll-do-it mindset makes you successful, but embracing delegating is critical. So, to grow your business, delegate the accounting to those most qualified to do it, and do not worry the costs will be too high. Although it may be difficult to justify the cost of hiring a full-time accounting department, outsourcing accounting services with Accounting Partners is affordable.
Small Business Accounting Services Duluth
Small business operations can leave business owners little time for accounting and payroll tasks. While you may be an authority when it comes to your industry, we are when it comes to accounting. Therefore, hiring us to keep your books and manage your finances makes sense.
So, it often is impossible to keep your books up to date. And that kind of bookkeeping will never provide you with prompt financial reporting or the ability to stay on track with your payroll. We provide a complete assortment of small business accounting services. Get everything you need here and dedicate your time to running your company. All this while keeping accurate, complete books and financial statements to elevate your business.
Accounting Outsourcing
For over twenty-six years, accounting outsourcing has been our flagship service. Outsource any of our services for your business. Companies can outsource all of their accounting needs or just specific aspects of them. Occasionally, a company cannot afford to hire a full-time bookkeeper or accountant. Your personnel might not feel comfortable handling one or more accounting tasks or may not be able to do them effectively. If bank reconciliations, sales tax compliance, customer invoicing, and depreciation calculations are something you would like an expert to do for you, we can help.
We offer outsourced Duluth accounting services by hosting your data on our server or remotely accessing your NetSuite or QuickBooks data. Our accounting company employs certified QuickBooks Pro experts with years of accounting experience. The outsourcing services option is perfect for a business that operates virtually or from home. It is also a fantastic way to lower overhead costs.
Everything from implementing QuickBooks accounting software to general ledger review, you decide what services you want us to outsource for you. General business consulting, employee benefits consulting, and start-up consulting services are available for outsourcing.
These are the services that businesses outsource from us the most. For example, accounts payable and receivable, account reconciliations, and cash flow management are popular outsourcing services. In addition, many businesses look to us when they outsource general ledger accounting tasks and fixed asset management.
We are also the outsourcing resource for various Duluth businesses. We provide monthly, quarterly, year-end closings, payroll, and sales tax return preparation services.
Individual and Business Tax Service

Even if you love to do your taxes, nobody understands tax law as it applies to small businesses like our team. As good tax accountants, our clients pay what they owe and nothing more. While compliant with state and federal tax laws and regulations, we will apply every tax incentive, deduction, credit, and such to minimize your tax bill.
We provide tax compliance, planning, and tax return preparation for individuals. And most of those individuals are business owners, so we also take care of their business tax needs.
Tax services for businesses we provide include sales, income, and payroll tax return preparation, and form of ownership and employee benefits tax planning. Our accountants also assist in selecting accounting methods, legal organization, and financial reporting for companies.
Accurate Bookkeeping
Maintaining organized books is the best way to avoid the annual stressful struggle of compiling all your information for tax preparation. In addition, with correct bookkeeping, you can generate monthly financial reports to analyze your business performance. But, of course, that is a requirement for obtaining loans or new capital investments.
We provide small businesses with the bookkeeping and accounting services they need to track payments and manage invoices. So, stop wondering if you made duplicate payments to vendors. Instead, let us prepare the financial statements required by lenders and ensure that your business assets are always in order. You can afford quality bookkeeping services at Accounting Partners.
Our effective accounting services allow us to create various financial statements, including:
Balance Sheets
Budgets
Cash Flow Statements
Comparative Year-to-Year Performance Analyses
Compilations
Income Statements
Projections
Cash Flow Management
Another essential accounting service is cash flow management. Again, we appropriately track funds to ensure accounts payable and receivable reconciliation is on time. Businesses with optimal cash flow management attract investors and reassure lenders. And that gives access to the capital necessary to continue seeing growth in your industry.
In addition, our accountants are also business consultants and strategists. So, our insights help you understand the difference between profits and a positive cash flow and how to utilize the capital you have on hand effectively. Cash flow management services and small business tax preparation services go hand in hand. Together these services ensure businesses make informed decisions when purchasing assets while minimizing tax liability.
Company Reports and Statements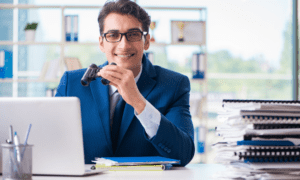 Financial statement review, report, and compilation preparation are available upon request. In addition, our accountants provide monthly, quarterly, and annual financial reporting statements for our clients that so desire. And we offer financial assessment report creation along with budgeting and forecasting services.
Accounting Software
Suppose your business needs assistance in the implementation of new accounting software packages. Our services include accounting software selection, training, rollout, updating, and consulting. Also, you know that you don't have time to research and try different types of accounting software to find out which one suits your business best. Our accountants have done the research, and we know what works and doesn't.
Payroll Services
In addition to managing your books, we can supply complete payroll services for your business. Our accounting team has the payroll expertise to pay employees on time, manage deductions, and remit payroll taxes correctly. Direct deposit services are also available, along with administering payroll transactions, garnishments, bonuses, employee advances, and benefits. Ensure that all your payroll requirements meet all federal and state regulations and company policies.
Network Services
Our network services are what small businesses need to develop, manage, and administer employee benefit programs. Because payroll involves calculating and tracking employee vacation time, sick days, personal days, PTO, and holidays, it is complex. Moreover, choosing the best providers for other benefits, such as health, dental, vision, life, and disability insurance, takes time you may not have.
Our network services will find services and providers that meet your needs and budget. Your network solutions team can help you determine and administer the best plans for your business. As your business grows, so do your needs for employee benefits.
Business Consulting
This business accountant near me can do more than just arithmetic. Your accountant can be a valuable business asset for long-term growth and long-term planning. An accountant can create reports relevant to your growth areas and provide beneficial advice to help you move in the right direction with insight into your financial picture. In addition, working with an accountant can help you create appropriate proposals and plans for the future and growth of your business, regardless of size.
In most cases, accounting services near me don't come in a one-size-fits-all package. Instead, accountants can focus on areas of expertise to support businesses at different stages of their growth. Our accounting firm can address everything from start-up business concerns to succession planning. Other small business services include the following.
Entity Selection
Tax ID Services
Notary Public
Controller
CFO for Hire
Tax Planning
Collections
Contact Us Today
Accounting Partners is your custom accounting outsourcing. Our accounting services Duluth, tax return preparation, IRS representation, and other services are customized small business solutions. We are only about fifteen minutes north of Atlanta up Interstate-85. Our office is right off Peachtree Industrial Boulevard at 3883 Rogers Bridge Road NW in Duluth, GA 30097. Find us in Suite 501 and see clients in our office, but not always.
We also can come to your location. We often conduct virtual meetings and remote access our client's data. Please call our team at 678-990-0924 for a free consultation. We would love to make you a new accounting services Duluth client.