Accounting firms Duluth business owners can trust should have a long standing reputation for excellence in the local area. Based in Duluth, GA, Accounting Partners is a leading expert accounting firm established in 1996. We provide extensive bookkeeping and accounting services for small businesses, including advisory services, CFO services, and financial systems consulting. Accounting, Duluth, GA company owner mention is one of the top issues about future business success. That is why having confidence in the accountant you choose for your business is essential.
Duluth Accounting and Tax Services
Our firm uses various services for business owners, executives, and independent professionals. So, whether you are a business owner or an individual, taxes are something to worry about yearly. However, our devoted tax accounting experts can remove that concern for you. We do more than crunch numbers. our business insights and consulting are the secret weapon small businesses in Duluth use to beat their competitors.
Our affordable advisors will provide a clear picture of your financial position. And help you make decisions about your financial future with financial preparation help and assistance. In addition, we provide business tax planning, estate services, tax relief services, financial planning, business services, small business advisory services, and other services. Also, leave your business sales tax responsibilities to us.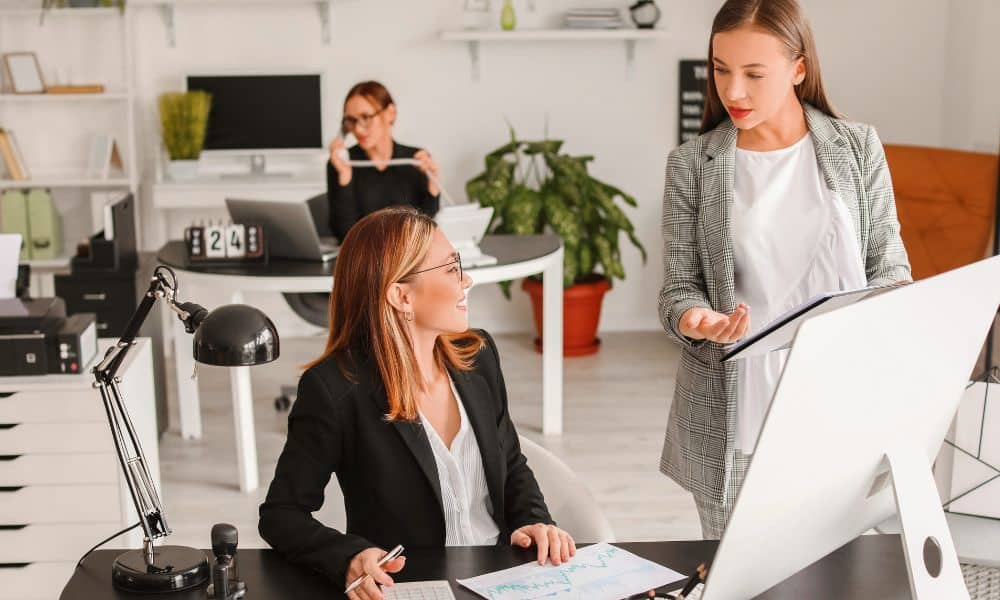 Our services include all accounting and tax services, including tax preparation, bookkeeping, payroll, tax, and financial accounting outsourcing services. As part of your outsourced team, we surpass the CPA fundamentals and provide total financial management solutions.
QuickBooks accounting services consist of seeking advice from integration, execution, programs, bookkeeping, and training. In addition to QuickBooks reports production, inventory assistance, data conversion, and scalability support. Unlike our competitors, we use your existing QuickBooks information file to produce accurate and timely financial reports, management reports, and tax returns.
Accounting Firm Nearby Duluth, GA
Our services for individuals consist of various offerings that provide professional assistance. Our objective is to help you handle risk, secure your assets, and enhance your finances. In addition, lots of our clients own businesses, and we manage personal and professional finances.
We take care of more than simply the books for many small businesses. Our finance team is here to help you be successful with the following offerings. These service offerings consist of employee benefits with your existing third-party benefits supplier. Also, we supply PEO company transition, review, and selection help.
Your retirement strategy and investment vehicles work best when they become part of your future tax planning strategy. So, let us find a certified retirement advisor or work with your existing financial planning professional. Get the IRAs, 401Ks, SEP & & SIMPLE Plans for your business and individual needs. We can produce a retirement strategy and administer it for you. In addition, our network affiliates can provide quotes for individual or group health insurance and other cost-efficient insurance coverage solutions for your business.
Depend On Us For Tax Preparation Services
Individual IRS Tax Return preparation making sure on-time, accurate tax filing is what we do for our clients. Look to us to benefit from every deduction and tax credit possible for you. For our clients, our accounting firm also helps estimate projected taxes for self-employed and independent contractor professionals. That is in addition, to extension filing and prompt quarterly payment reminders to lessen penalties and interest. On top of income tax return electronic filing and direct deposit to speed up your tax refund, we assist with IRS and state tax return preparation to satisfy your goals.
Tax Accountants Near Me
Tax relief areas of focus for our tax accounts include IRS Audit representation, non-filed tax returns, and back taxes owed. In addition, call us for help with payroll tax issues, IRS liens, and IRS levies. So, we are the best accountant near me for business owners' tax services, tax preparation, and state tax filing. Other areas of expertise include offer in compromise and innocent spouse relief. Talk to us if you are searching for a CPA firm, local accountant, or small business bookkeeper in Duluth, GA.
Accounting Partners Says, Please Contact Us
Please, contact us today. Our team will be more than happy to answer your questions. Business owners contact us asking about tax services, LLC formation, CPA services, GA payroll administration, small business bookkeeping, and other accounting topics.
Accounting Partners wishes to be your accounting partner. So, accept our opportunity to arrange a totally free consultation with our accountants. So, call 678.990.0924 or click on this link to consult with the very best local small business accounting firm Duluth has to offer. We take care of more than simply the books for many businesses. Our support team is here to assist you succeed with the following services and offerings.
Payroll Administration and Processing Services

IRS Audits and Reviews

Business Valuations

Small Business Consulting Services

Financial Planning and Tax Services

New Business Formation and Entity Selection

Non-Profit Organization Services

Personal Financial Planning

Retirement and Estate Planning

Wealth Management

Bookkeeping

QuickBooks ProAdvisor Services

NetSuite Support

Network Services
Get More Out Of QuickBooks Software
QuickBooks is still the top option in accounting software, as it has been for many years. At Accounting Partners, we know this technology very well and have the know-how to help your business. The QuickBooks accounting professional Duluth small businesses choose is Accounting Partners. In addition, our accounting firm provides skilled QuickBooks ProAdvisor services, including consulting, programming, integration, data conversion, training, support, and more. Accounting Partners has helped clients get more out of their QuickBooks technology for many years. Reach out to us to get in touch with our licensed QuickBooks ProAdvisors to get the most out of the software.
Whether you just began using QuickBooks or not, we can produce a tailored QuickBooks Consulting plan for your business. Our team of QuickBooks-certified ProAdvisors works with clients in many industries with all versions of QuickBooks. We can begin by examining your business and accounting system processes and design a workflow to improve your business.
Valuable QuickBooks Team Support
A QuickBooks ProAdvisor goes through training and testing to obtain special QuickBooks product certifications issued by Intuit. These accreditations help them enhance QuickBooks usage and accounting practices for their clients.
ProAdvisor's advanced training allows us to serve our clients better. Whether you need bookkeeping suggestions to handle your books or want to outsource some or all your accounting to our experts, we can help.
Our QuickBooks ProAdvisor team can help Duluth small businesses with every aspect of QuickBooks. That consists of workflow and business processes, as we mentioned, in addition to system design, inventory clean-up, and more. We tailor QuickBooks to satisfy your unique needs and reach your goals.
QuickBooks Accountants Duluth
As QuickBooks integration professionals, we can guarantee that your day-to-day functions, processes, and apps work together. Whether you need reports utilizing QuickBooks accounting software application tools or more detailed custom-made financial reports, Accounting Partners can do it. And leave the execution to our QuickBooks accounting professionals whether you need a single-user QuickBooks Desktop install or a multi-user, cloud-hosted service with external integrations. In addition, our team of professionals assists manufacturers, distributors, and retail businesses using QuickBooks to manage inventory.
With many compelling QuickBooks data conversion success stories, we are the most relied-on company for converting your Duluth accounting data to QuickBooks. In addition, we press QuickBooks beyond its fundamental functionality with sophisticated programs, supplying an affordable alternative to moving to more extensive, expensive accounting technology.
Take Advantage Of QuickBooks Training
When you need the best QuickBooks training, you can not fail with the QuickBooks ProAdvisors from Accounting Partners. Unfortunately, many QuickBooks users leave most of QuickBooks features untouched. But that does not have to be the case. Working with a QuickBooks accounting professional in Duluth is the best way to deepen your understanding of this software application.
When you get a higher understanding, a QuickBooks ProAdvisor helps you get more out of the software application. However, the advantages only start there. As mentioned, training with a QuickBooks ProAdvisor enables you to explore the software application's full capabilities.
Therefore, we provide remote or in-person instructor-led QuickBooks training with a versatile curriculum created specifically for you and your distinct business requirements. In addition, our local accounting professionals near me in Duluth, GA, are a great resource whenever you need help.
Accounting Firms Duluth: Outsource QuickBooks To Our Firm
Are you looking for credible QuickBooks accounting firms, Duluth? Our accounting firm, Accounting Partners, offers a wide range of services to cities north of Atlanta. Our flagship service is accounting outsourcing, which allows our business clients to outsource their entire accounting functions or just specific jobs for outsourcing. Get team support from expert accounts for your small business. Please provide us with a call to discuss your requirements at 678.990.0924.