As a resident or small business owner in Duluth, GA, you may be searching for a reliable tax preparer near you. Look no further; we have you covered with this comprehensive guide to the best tax preparation services in the Duluth area. From maximizing your refund to minimizing your tax liability, we will help you find the right tax pro to handle your financial needs.
Check out our extensive range of accounting services including bookkeeping, sales tax returns, tax accounting, and much more. With a reputation for excellent service dating back to 1996, we meet all your accounting needs and exceed your expectations. Contact us today to learn more about accounting services in Duluth and the surrounding areas.
We provide accounting services, bookkeeping, tax accounting, and tax preparation in Duluth, GA. So, when you need a certified and reliable accountant in Gwinnett County look at our team. Our business and individual clients are in Duluth and the surrounding Atlanta area.
Positioned a half-hour northeast of Atlanta in Gwinnett County, just off Interstate-85, is Duluth. It is a quaint Georgia town notable for its lack of debt. The model city is a hub of small enterprises, entrepreneurial vision, corporate influence, and inventive developers. Visit the Southeastern Railway Museum to view iconic train equipment exhibits of historical significance.
In 1922, Alice Harrell Strickland (1861-1947) became the Mayor of Duluth. As Georgia's first female mayor, conservationist Mayor Strickland, was a trailblazer for women and for wildlife preservation. The Georgia Historical Society has designated her Duluth home as an official historic site.
Small Business Tax Preparation
When it comes to tax preparation, you want someone knowledgeable, experienced, and dedicated to helping you achieve the best possible outcome. At Accounting Partners, Inc., you can trust that the team of tax pros will work diligently to ensure your federal and state tax return preparation is accurate and efficient. Located at 3883 Rogers Bridge Road NW, Suite 501, Duluth, GA 30097, this accountant is convenient for those seeking tax preparation services in the Duluth area. Call them at 678-990-0924 for more information or to schedule an appointment. We guarantee the maximum tax refund.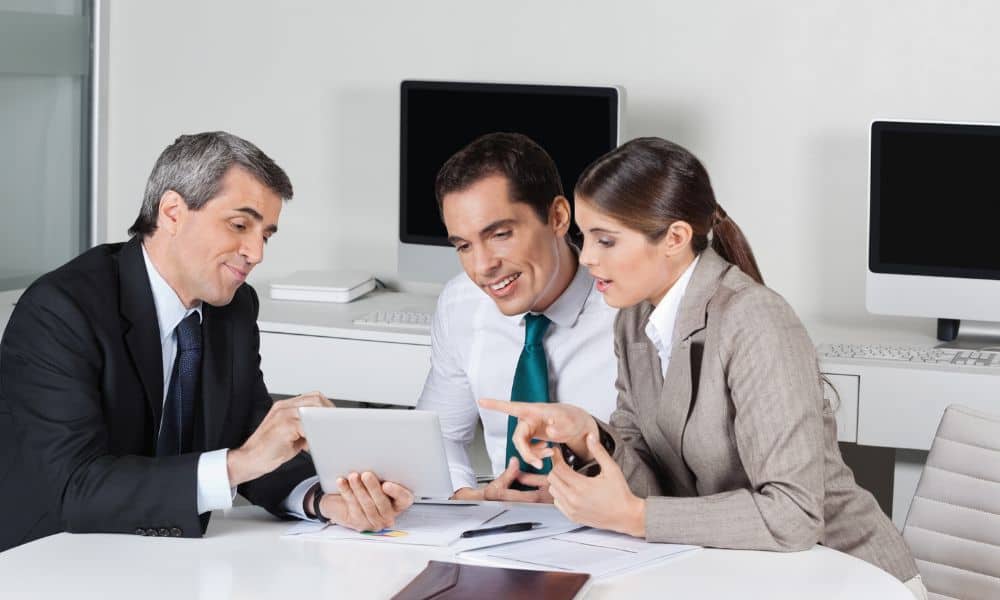 Running a small business is no small feat, and navigating the complexities of tax law can be overwhelming. That is why partnering with a tax return preparer who understands the intricacies of small business taxes is crucial. Duluth's tax preparation services cater to the unique needs of small businesses in the area, ensuring that you receive expert advice and support throughout the entire tax process.
Duluth, GA Tax Return Preparation
Duluth, GA, is home to a thriving small business community, making it essential to have access to quality tax preparation services nearby. Accounting Partners, Inc. specializes in providing small businesses with the resources and guidance to file their taxes confidently and correctly. Their tax return preparers are well-versed in sate and IRS tax law. In addition, they will work with you to ensure your business complies with IRS regulations while maximizing your deductions and credits.
We handle business and individual income tax return preparation and filing. Also, we do bookkeeping for individuals and corporations, S-corps, LLCs, partnerships, non-profits, and more. Additional tax services we provide include tax planning, IRS e-filing, sales tax compliance, and property tax reports.
Bookkeeping
Our accountants help you take control of your company's operations by tracking all the financial transactions with professional bookkeeping services. We organize the record your financial transactions for business tax and personal returns. We proceed with the latest accounting software, technology, and laws to record purchases, sales, receipts, and more.
Maximize Your Refund And Minimize Tax Liability With Local Tax Pros
When selecting a tax return preparer, it is essential to choose someone dedicated to helping you maximize your refund and minimize your tax liability. The tax pros at Accounting Partners, Inc. are committed to providing personalized, comprehensive tax services that take into account your unique financial situation. In addition, by working with a local tax pro you can rest assured that they are familiar with the specific tax laws and regulations that apply to Duluth residents and businesses.
In addition, Accounting Partners is your custom accounting outsource. With completely scalable solutions, you can outsource the services you need when you need it. Outsource a single accounting task or all your accounting. Also, outsourcing our scalable services let you get back to running your business. From financial statement preparation to budget formulation to bank reconciliations, billing, collections, and more. Skilled accountants with decades of experience provide every personal and business accounting service you will ever need.
Sales Tax Returns
For any business, keeping accurate sales tax records is essential. Outsource the important task of preparing, organizing, and filing your annual sales tax returns to our Duluth accounting firm. Businesses of any size, from expansive corporate entities to organizations with few employees, need accountants. Our tax planning experts can manage sales tax preparation and filing.
Accounting Services Duluth
In addition to tax preparation services, Accounting Partners, Inc. offers a full suite of business accounting services to help Duluth businesses manage their finances effectively. Their offerings include bookkeeping, payroll, cash flow management, and financial statement preparation. By partnering with Accounting Partners, you can focus on growing your business while they handle the financial details. We are pleased to provide a variety of accounting services to businesses. Our knowledgeable, professional accountants have a suite of small business services available.
Start Up Consulting
From the very beginning, a new business owner may choose the wrong entity, the incorrect accounting system, have insufficient capital funding, and other serious errors. Do not attempt it alone. Allow us to assist you as you sort through the numerous details involved in starting a new business.
Entity Choice
There are times when accountants and lawyers will have different viewpoints on the best organizational structure for a new business. We can provide you with advice on this particularly important subject from a tax perspective, whether it is an initial consultation or a second opinion.
Our accountants take charge of your company's operations and manage all of your financial transactions through expert bookkeeping services. We use the most recent advances for purchases, sales, receipts, and more.
Tax ID Services
We offer a cost-effective solution to obtain all the required Federal and State Tax ID numbers for your new business.
Accounting Software Selection and Implementation
Let one of our experts guide you through the very important considerations in selecting your first accounting software. Accounting Partners can also help businesses update, upgrade, or change their  existing financial accounting software package.
If you purchased QuickBooks or NetSuite accounting software, let us get you off to the right start. Software implementation is more than just populating fields. Often accounting processes must be reviewed and reporting requirements must be established. Our QuickBooks ProAdvisors know the accounting software in and out. And we will help you get the most out of it.
QuickBooks Payroll
Accounting Partners processes your payroll using your QuickBooks data. Using remote access, salary, wage, tax, and benefits information remains private and secure.
Outsource Payroll
Paying employees comes with much responsibility. Tracking hours worked, holiday pay, time off, and withholding tax is all part of it. But that is not all that payroll demands. The heavy burden of payroll is a financial, time, and emotional one. Business owners often find this burden too heavy to take on alone.
Get a tax pro to take all your payroll demands off your plate today. At our Duluth accounting firm near me, we handle payroll processing, administration, direct deposit, and more from A to Z. Outsource payroll to streamline company HR responsibilities, employee pay, deductions, and taxes. Why? You have more time to dedicate to running your business when we take on your payroll.
Effective, Affordable Tax Pros
The team of tax pros at Accounting Partners, Inc. is experienced and knowledgeable. These accounting experts are individuals who are passionate about providing exceptional tax services to their clients. They offer an accuracy guarantee, ensuring your IRS tax return preparation is correct and per the latest tax laws. Additionally, they provide a refund advance option for eligible clients, allowing you to access your refund sooner rather than later. With their comprehensive range of services, you can trust that they will manage your taxes effectively. That is because Accounting Partners approaches every tax return preparation and filing service with the utmost care and attention.
Accounting Partners
In conclusion, finding a reliable tax information preparer near you in Duluth, GA, is essential. It is the way to ensure that you receive the maximum refund and minimize your tax liability. Accounting Partners, Inc. is a trusted provider of tax preparation and business accounting services in the area. We have a team of experienced tax pros dedicated to helping you achieve the best possible outcome. So don't waste any more time searching for "tax preparation near me" or "tax services near me"; contact Accounting Partners, Inc. at 678-990-0924 and let their experts guide you through the tax process with confidence and ease.
We lessen the emotional and mental burden of state and IRS federal tax returns and tax preparation. From tax accounting services for businesses to personal return preparation for Duluth residents, we are here for you. Whether you expect to get a refund, or not, we will exceed your expectations with professional and exceptional tax services. When you need to file taxes, it is time to consider hiring an accounting firm.
Come to our office to meet in privacy, we can visit you, or connect with remote accessibility. either way, start with a no-obligation consulting call with Accounting Partners at 678-990-0924. We offer accounting services and much more. And do not expect to pay outrageous fees. Every fee we charge is met with excellent customer service and quality.