What is Alpharetta bookkeeping?
Alpharetta bookkeeping is the act of financial record organizing of the transactions, cash flow, and day-to-day financial data.
Can I do my Alpharetta bookkeeping?
Alpharetta bookkeeping is one of the tasks an entrepreneur may assume as part of owning a business. Bookkeeping literally means keeping the books of the business. But what does that entail? Bookkeeping is not a simple task. It actually involves many calculations, accounting tasks, and record-keeping duties. Everything from invoicing to data entry to reconciliation falls under bookkeeping.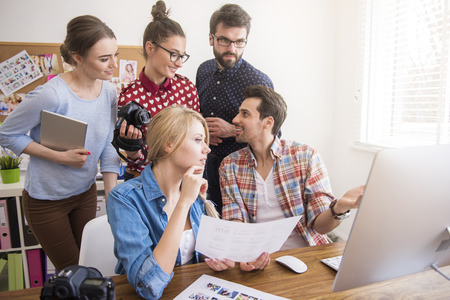 Is bookkeeping important?
Before you decide to keep your books, realize that correctly doing it is critical to your company's success. Running a business and managing the books can be too much for any business owner. Most do not have the personal bandwidth to effectively keep up with your Alpharetta bookkeeping.
Do I need to find a bookkeeper?
Sooner or later, smart business owners find a bookkeeper to manage day-to-day Alpharetta bookkeeping tasks. After finding a bookkeeping professional you trust, you have decisions to make. Because the role of a bookkeeper is a flexible one, you can customize it to fit your business needs. Some businesses need CPA services, while others may not. Accounting Partners offers Alpharetta bookkeeping services at every level to suit the needs of any business owner.
What is an in-house bookkeeper?
An in-house bookkeeper physically comes to your office space to work. Typically, this type of bookkeeper is an employee and with hourly wages or a salary. Hiring an in-house bookkeeping professional is ideal for financial transparency.
How does virtual Alpharetta bookkeeping work?
Virtual bookkeepers give growing small businesses a more affordable way to access professional services. Less costly than hiring in-house staff, this option lends quick, efficient financial support. Accounting Partners uses QuickBooks software for instant secure access to your financial data. So, we are your virtual bookkeeper able to provide real-time expense statements and reporting. In addition to being QuickBooks ProVisors, we also provide NetSuite solutions. Our goal is to help you harness the power of QuickBooks and NetSuite for your business. In other words, we make your life easier and give you more time to enrich your business.
Should I hire a freelance bookkeeper?
A freelance bookkeeper is the best choice when detailed daily financial record management is not necessary. Freelance Alpharetta bookkeeping services are usually pay-as-you-go along. Arrange a bookkeeper for an hour a week or several days a month, based on your current needs.
Why hire a CPA or professional accountant?
Hire an accountant for complex financial dealings, business tax compliance, audit management, and such. When you need financial guidance for your business, accounting experts and CPAs can help you. Accounting Partners offers accounting services on an outsource basis, virtual and freelance, as needed.
How can I find the right Alpharetta bookkeeper for my business?
To hire a good bookkeeper, you need to consider your requirements, needs, and budget. It takes some work to find the ideal candidate when you want to hire the best bookkeeper for your business. Here are seven questions to consider answering to help you find a professional for bookkeeping.
How many accounts and transactions do you expect each month?

How much reporting and analysis do you require from a bookkeeper?

Does your business need service beyond general Alpharetta bookkeeping?

What is in your budget for extra services like payroll processing, credit management, and invoice servicing?

What are the key dates and timeframe for your financial reporting?

Do you need monthly reports, tax season attention only, or more frequent service?

Will one bookkeeper be sufficient, or will you require a team of professionals?
Why hire an Alpharetta bookkeeping service?
Hiring a bookkeeping service is often among the first big steps a business takes when moving toward success. By this point, you know what makes you money, and record-keeping is not it. Funnel your energies in the most effective directions by hiring out work you are not comfortable handling on your own. Here are three reasons you will be better off investing in professional bookkeepers rather than muscling through these tasks on your own.
1. Bookkeeping Takes You Away From Profit-Earning Activities
Every hour you spend managing books is time you do not spend on performing for your own clients. Typically, clients do not worry much as long as they are happy with your products and services. Unless recordkeeping is your primary revenue-generating service, you are better off hiring someone to handle your books. That way you can concentrate on keeping your clients happy.
2. Bookkeepers Are Professional, Private, and Low-Key
Men and women hired to help you with your books are not likely to talk much about it. In fact, you can work confidentiality clauses into your business agreement. Unlike a salaried employee, contracting a bookkeeper does not add drama to the office. They should have no interest in office politics. So, there is no reason to disclose information like individual salaries or how much time off someone has taken.
3. Experienced Bookkeepers Will do the Job Right
Programs like QuickBooks are especially popular among professional accountants. QuickBooks has versatility and ease of use that are second to none. Hire a QuickBooks ProAdvisor at Accounting Partners to substantially cut your risks for mistakes. Learn more about our extensive array of QuickBooks services.
What Alpharetta bookkeeping service is the best?
Accounting Partners provides accounting services, bookkeeping, payroll processing, and much more. You can outsource the accounting services you need a la carte. Since 1986, we have been the top small business accounting firm according to our clients. Also, we offer free consultations to everyone. Contact us today. Please click or call 678-990-0924 for a free consultation to learn how we can help your Alpharetta business thrive.