Don't wait to hire a bookkeeper for your small business.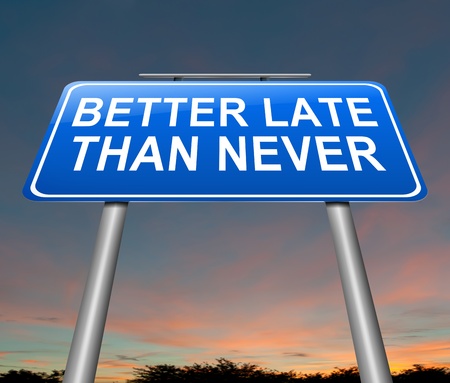 Did you wait too long to hire a bookkeeper for your small business? Swamped in paperwork? Choking under the weight of compliance filings? Do you feel like you're mired down in the daily financial management of your business, unable to see out from under the mess?
Never fear! It's never too late to hire a bookkeeper. Here's what you need to know so you can hire right – the first time.
What Can a Bookkeeper Do For Me?
A bookkeeper is responsible for processing and recording all the transactions for a business. This includes:
Balancing and tracking bank accounts

Ensuring deposits and payments are complete and reported

Remitting payments to vendors and suppliers

Receiving payments from customers and clients

Recording information in a financial ledger, usually in the form of accounting software, such as Quickbooks

Managing expense account reimbursement

Budget assistance and oversight

Payroll management

Tax preparation
When is the Best Time to Hire a Bookkeeper?
Some companies hire a bookkeeper as soon as they have money going in or out. It sets them up on the right foot, gets a system in place for managing financial information and takes the daily financial record keeping off their plate so they can focus on running the day-to-day affairs of the business.
Other business owners wait until they're in serious financial straits. Their books are a disaster. They're trying to keep the business running at the same time they're trying to wear the bookkeeping hat. They try to manage all the accounts payable, receivable, banking, tracking, reporting, taxes and more and don't handle any of it very well.
Sometimes it's tax season that convinces a business owner to finally hire a bookkeeper. They need someone to dig them out of the accounting hole so they can get all their ducks in a row to prepare and file their taxes.
Whether you're on one end of the spectrum or the other, or somewhere in between, it is possible to hire a bookkeeper in a proactive way instead of a reactive way. However, there's never really a wrong time to hire a bookkeeper. If you are in the process of forming or starting your own business, or if you already have a company, no matter how big or how small, and you have a product or service that is creating some form of income, it's time to hire a bookkeeper.
Why It's Not Too Late!
The only time it's too late to hire a bookkeeper is in the event you no longer own a business. If you own a business, it's never too late to bring a bookkeeper on board, and it doesn't even have to be full-time. You can hire a bookkeeper and an accounting firm to work as much or as little as you need. There's tax season, post-tax season, the busy season, the slow season, the holiday season, and everything in between.
If you like organization, think big picture and have great planning skills, you may have hired a bookkeeper to help you set up shop. If so, you're in good shape with all your record keeping. But if this isn't quite the scenario you're in, never fear. It's never too late. A good bookkeeper can help you and your business at any point along the way. Stuck in a tax quandary? Call a bookkeeper. Stuck trying to figure out how to use Quickbooks? Call a bookkeeper. Buried in bank accounts and receipts and bills and invoices? Call a bookkeeper. Worried that you don't have the right information for the reporting you need for future investments? Call a bookkeeper.
You've lived long enough without someone to help manage the financial information, recording, tracking and analyzing for your business. But it's not too late. Call 678-990-0924 for a free consultation to learn how a hire a bookkeeper for your small business.