Are you skeptical about remote access accounting for small companies? Learn why you shouldn't be.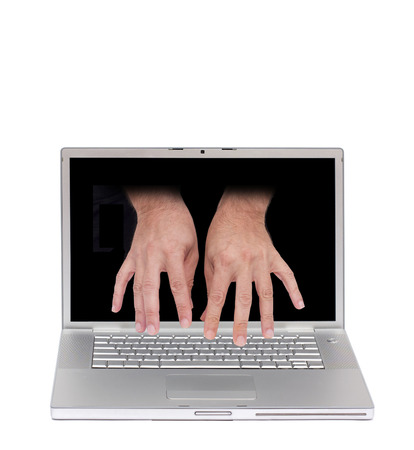 Remote access accounting for small companies is all the rage when it comes to business financial management. Sounds like a punchline to a bad joke, but the reality is that it can change the way you run your business. Skeptical? Read on for the info you've been waiting for.
What in the World Is Remote Access Accounting for Small Companies?
Electronic accounting is not new. Accountants and bookkeepers have been doing their work electronically for years, maybe even decades. Remote access is simply the ability to access information on a computer or a network remotely from another location, be it across town or across the country. Remote accounting is allowing your accountant to access your books, financial information, and accounting software remotely.
What Are the Benefits of Remote Access Accounting?
Let us count the ways you could benefit from remote accounting. It's a great solution for small businesses that understand the benefit of hiring an accountant, but don't want to worry about the overhead associated with another full-time staff member. Let's break it down.
One of the biggest benefits is the ability to work from anywhere, and we're not just talking about you. When your accountant has access to your books, financial information, reports, and banking, they can be effective and efficient no matter where they are.
You don't have to set up a desk in your office for them; they can work from wherever they want to be the most productive for your business. Plus, you can look at the books and the financials no matter where you are as well. Have questions? Log in when you're traveling and have access to everything your accountant does, and vice versa.
Another of the benefits is having more eyes on the prize. If you're the only one that has access to the books, there could be critical errors that are missed. If your accountant is the only one with access, there is an element of accountability that is missing, even if you trust them inherently. Remote access allows multiple people to see all of the same information to ensure accuracy and to create a system of checks and balances.
A third benefit is the potential for geographic dispersion of your business. If you're like most business owners, you want your business to thrive and grow. Remote access accounting allows you to have multiple locations without having to have different software systems and separate books for each location. You also won't need to install separate copies of your accounting software, especially if you use Quickbooks.
Why Should You Switch to Remote Access Accounting?
Want to make things easier for your business? That's one of the best reasons to try remote access. Having mobility and access anytime, from anywhere, can change the way you run your business. Here are a few ways that could prove to be true:
No more scheduling travel around financially significant dates – you have complete mobility with remote access to your books and the accountant who manages them.
You can get information now, not later – no matter where you are or what time it is. If you need information about any aspect of your books, whether it's about inventory, budgeting, or taxes, it's available at your fingertips.
You never need to put great ideas on hold – you can check your balances and budgets whenever a great idea hits; you don't have to wait until you get back to the office.
Security is inherent in accounting software such as Quickbooks. You decide who gets what level of access, even if it's just you and your accountant, so you can feel secure knowing who can and who can't access your company information
Stop worrying about and managing the administration of your accounting; setting up an administration network means that more than one person is accountable for your accounting
Want to make your business run smoothly without constant worry about how the accounting will get done? Put your finances in the hands of a trusted accountant, without giving up control, visibility, and access to the business of your business.
Call 888-743-3080 for a free consultation to learn how remote access accounting for small companies can help your business.