Do you really need a small business accountant in Atlanta, Georgia?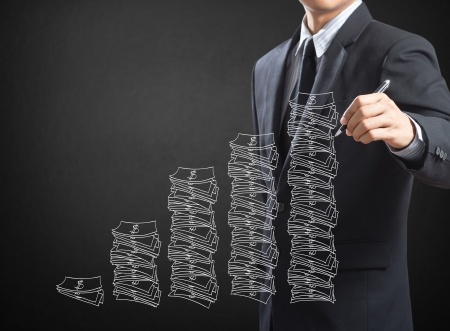 How can you tell if you need a small business accountant in Atlanta, Georgia? Is there really value in hiring someone for something you can possibly do yourself? The truth is, if you're like most small business owners, you've become an expert at juggling your responsibilities and priorities. If you're getting a little worn out from trying to keep all those balls in the air, maybe it's time to take a real look at the value in hiring an accountant for your business.
What Does an Accountant Do?
Most of us have a sense of what accountants do, even just in a general way. First, they keep track of the money situation of a business, right? Well, yes, but there's so much more that an accountant does. Here's a quick rundown:
Prepares financial statements
Maintains the general ledger
Manages cash flow, including accounts receivable and accounts payable
Analyzes cost of operations
Verifies financial data
Analyzes financial information for forecasting purposes
Prepares reports
Ensures accuracy of all financial information
Computes and prepares taxes
Manages payroll
Cuts and disperses checks to vendors
Finally, they oversee inventory and purchases
What Can an Accountant Do For You?
Next, now that you have a better idea of all of the tasks an accountant can, and should, be responsible for, let's talk about what they can do for you and your business. Managing your finances is a priority, but there are other areas accountants can handle for you.
Are you just starting up? An accountant can help you determine the right structure for your business, including how to get set up with the state. They can help you set up your finances in regards to your business plan. Also, they'll help you choose and integrate the right accounting software for your business and assist in opening the right types of bank accounts. In addition, they'll ensure you're in line with any government regulations regarding your business and industry.
Have you been in business for a while? Adding an accountant to your business can help keep your daily operations humming along. This includes any and all payment processing and communications with the IRS regarding independent contractors. You'll also get advice on tax preparation and payments throughout the year and preparation of any fiscal statements as needed.
What about the growth of your business? Additionally, they can help with that. Due to an accountant's unique insight into your financial situation, he or she can advise you when it comes to new equipment or inventory purchases. Also, they can help with forecasting and trend predictions for business planning and goal setting, and even do budget planning and creation.
Where Does the Real Value Lie?
If you aren't already convinced of the value of an accountant for your small business, let's take a closer look at how it can affect you as the owner. If you sometimes feel like you're running around, trying to manage the business, sell your product or service, and put out fires all at the same time, you're not alone. It seems like adding the hat of the accountant to your already growing pile of hats that you're wearing could put you over the edge.
Most of all, your time is valuable. Your expertise and experience are best spent on running and growing your business. Because you're the expert on your business, you don't want someone else coming in and taking over. Due to the fact that you're not a trained accountant, it's probably smart to put your finances in the hands of someone who is. That way, you can focus your energy where it's most valuable: running your business.
Furthermore, not everyone has that entrepreneurial spirit, which is why not everyone is a small business owner. You have that spirit. To help you succeed, make sure your finances are in the hands of someone who knows what they're doing and can help you build and grow your business and make sound financial decisions. Ultimately, that's where the value is.
Finally, you can learn more about how a small business accountant in Atlanta, Georgia can help your business, and download a free report on maximizing your use of QuickBooks now.