Get the answers to your questions about Quickbooks Pro.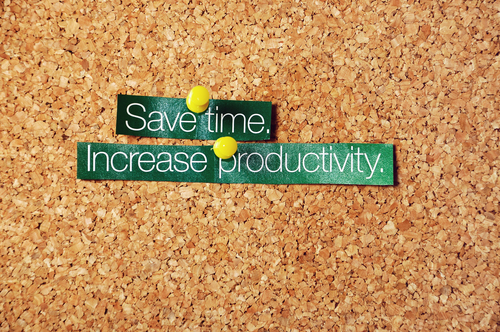 Considering getting Quickbooks Pro for your business? Before you do, it's good to do some information gathering. Quickbooks Pro is an accounting software program designed specifically for the small business owner, created with your specific needs in mind. It has tools to help you manage your money, handle billing, and perform sales invoicing, and it also features functions for accounts payable and receivable, credit card management, and all of the reporting you need to have an effective overview.
Here are some common questions and expert answers regarding Quickbooks Pro:
How Do I Get Started with Quickbooks Pro?
There are a few ways to get started with Quickbooks Pro. Take a look at the solutions available, including Online Plus or Online Essentials, and either update a current version or get started with a new version. Once you get it installed, you're good to go.
Another option is to enlist the help of a Quickbooks consultant who can help you choose the right software, install it for you, and get it set up for your business.
Do I Need to Be an Accounting Expert to Use Quickbooks Pro Right?
The great thing about Quickbooks is that you do not need to be an accountant to get all of the benefits of the software. It was designed to be easy to use and user-friendly. Do you know how to write checks, send invoices, and file bills? If yes, then you know the basics you'll need before taking on Quickbooks.
The good news is there are companies out there that act as advisors when you need help with Quickbooks as you manage your finances. They can also provide training and troubleshooting should the need arise. So you're not alone when you're using Quickbooks, you have support and advice from experts.
What Do I Get When I Sign Up for an Online Subscription for QBP?
When you sign up online, and you're paying for a subscription, you want to get your money's worth. Quickbooks Online includes the use of the features of Quickbooks Pro, automatic upgrades, secure data storage, and product support. There are additional features you can add for an extra cost.
What Accounting Reports Will I Be Able to Use?
One of the biggest benefits of using the Quickbooks software is the variety of reports available. They include:
Business Overview
Accounts Receivable
Accounts Payable
Accountant Reports
Reconciliation Reports
Product and Inventory
Sales Review
Expense and Purchase Review
Sales Tax Management
Employee Management
What Are Quickbooks Pro's System Requirements?
For any of the online software tools, including Quickbooks Pro, the system requirements are pretty standard. They include:
An internet connection, a high-speed connection is recommended.
One of the following supported browsers: Chrome, Firefox, Internet Explorer 10, or Safari 6.1.
The online mobile app works with Chrome on Android and Safari on iOS7 as well as with iPhone, iPad, and Android phones and tablets, although not all features are available on all mobile devices.
Do I Have to Use the Quickbooks Pro Online Version?
The convenience of having all of your information available online, anytime, from anywhere, is a huge bonus. It makes doing business easy and doesn't tie you down to one computer. Should you prefer things a little more old school, there are desktop versions of the software available.
If you're looking for a good solution to financial management for your small business, Quickbooks Pro could be the answer. With the ability to manage all aspects of your finances, including your taxes, you can save time and money. With a user-friendly interface, all of your information in one place, and the ability to create all of the reports you need, it's one of the primary tools you can easily incorporate into your business management.
Another benefit of using Quickbooks is the ability to have outside help when you need it. With everything from installation and setup to consulting and training and troubleshooting, the support you need is a phone call away.
Call 678-990-0924 for a free consultation to learn how Quickbooks Pro can help your business.