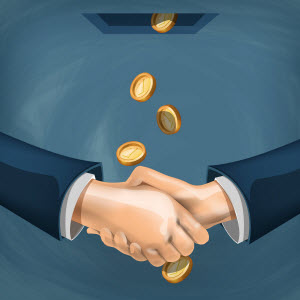 The number one reason why many companies choose to pursue  Alpharetta accounting outsourcing services is to reduce costs. While accounting outsourcing can be an effective way to keep spending in check, there are many other important benefits that a good accounting outsourcing company will provide.
Here are four more important facts that everyone should know about Alpharetta accounting outsourcing services:
By outsourcing business functions such as accounting, an entrepreneur can focus on finding clients, selling products, and growing the business.
Proving to potential investors or partners that the company outsources its accounting processes to a professional accounting outsourcing firm will show investors that the entrepreneur is running this new business responsibly.
Business proprietors and staff members who are great at doing business should be doing just that. Assigning the bookkeeping and accounting to an unqualified or inexperienced staff member will likely result in disaster.
Knowing the company's real-time financial status gives an entrepreneur more capability and confidence for making important decisions.
Hiring an accounting outsourcing company to keep your books and prepare important financial documents and reports is a smart choice. Accounting Partners is an accounting outsourcing company that is a trusted financial partner for numerous companies. Email a bookkeeper in Duluth, GA now with your most pressing accounting outsourcing services question.