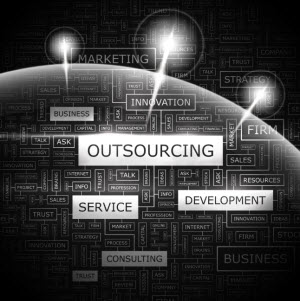 Why hire a Roswell accounting outsource company? With the Internet seamlessly connecting people around the world, more small businesses are taking advantage of remote services such as accounting outsource. Finding the right outsource company to set up your accounting software, process payroll, and maintain tax records for your business can offer numerous perks. Below are two of the biggest advantages to hiring an accounting outsource company.
Expertise on a budget
An accounting outsource service brings expert accounting skill to your team, for a fraction of the cost of hiring a full-time accountant. Being backed up by accounting pros who can advise you about ways to expand or cut back different aspects of your business can be hugely beneficial.
Better use of time
Removing accounting functions from within the office removes any conflict of interest involving payroll, bonuses, etc. Plus, it frees up your time, and your staff's time, to focus on ways to build your company.
Accounting Partners offers a full line of accounting outsource services for small businesses. Learn more about how an accounting outsource company can help your business, and download a free report on maximizing your use of QuickBooks.