Why it's time to consider adding a remote access accounting firm to your team.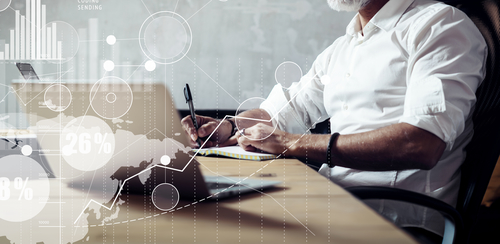 Have you heard about using a remote access accounting firm? Does it sound disconnected and a little out of your comfort zone? If this is the case, you're not alone. But in today's world of virtual business practices, it's time to take another look at how having a remote accountant on your team can benefit your business.
The Truth About Remote Accountant Availability
One concern that you might have regarding hiring a remote accounting firm is their availability. It might make you feel uneasy having someone who is managing your finances located off-site, but rest assured, it's not going to affect availability. This is especially true if you choose a company that houses a team of accountants and bookkeepers. It allows for backup and extra hands on deck should you need information when someone isn't available. This isn't the case with an in-house accountant.
With an in-house accountant, you're at the mercy of sick days, vacations, and long lunches. You don't have to worry about that with a remote team. There's always someone available to step in and assist you. The convenience of having a team available to you when you need them can make it that much easier for you to run your business and focus on finances when and how it works best for you.
You Can Count on Cost Savings
Consider the costs involved in hiring your employees. You have to post a position, market it to the right audience, sort through applicants, contact them, arrange for interviews, conduct interviews, decide, and hire someone. That takes time and resources, which means it costs you money. And that's just the beginning. You have to provide a workspace, technology, benefits, sick and personal days, vacation time, and the list goes on and on.
All of this means one thing – you're spending money before they even start working for you. When you hire a remote accountant, you're going to save money right out of the gate. Yes, you'll have to interview different accountants and accounting firms, but you don't have to go through the job posting process. And once you decide on someone you like and trust, they'll start working for you without you having to worry about the added costs and overhead of an in-house accountant.
Peace of Mind with Added Security and Oversight
Any accountant you hire to work for your business is going to have insight into all of your financial information and data. That makes you vulnerable. This is especially true of individuals who work for your business without the oversight and added security of a team of professionals who provide the second and third set of eyes to ensure your funds and your information stay secure. You'll still have complete access and visibility into all of your data, without the risk of putting all of your faith in one individual who has the secret code to the backbone of your business. A remote service will also provide the data backup you need to make sure your information doesn't get lost, an added bit of peace of mind.
Keeping Your Eye on the Prize
If your business is small and you've been trying to manage the accounting on your own, or even if your business is growing and you've had someone on your staff handling the financial accounting, it's a distraction and it takes your focus off your business. When you hire a professional with training and years of experience, it allows you the freedom to stop worrying about what's happening with your books, and helps you focus on your business, your customers, and your growth. An outsourced accounting firm can help you keep your eye on the prize.
Don't dismiss the idea of hiring someone off-site to manage your books and financials. It really can mean a huge difference for your small business. Want to know more? Click or call Accounting Partners at 678-990-0924 for a free consultation and to learn how a remote access accounting firm can help your business.