Don't hire a bookkeeper in Duluth, Georgia until you read this.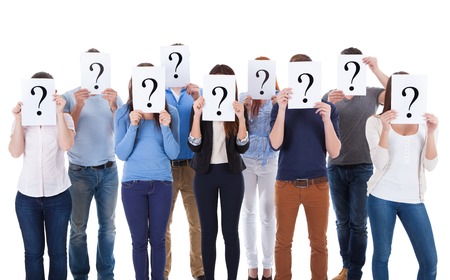 Are you preparing for the process of hiring a bookkeeper in Duluth, Georgia for your small business? Hiring anyone to do a service for your business can be tricky, especially when they're closely involved with your financial affairs and have access to all your financial data. The good news is that we can help make it easier for you to gather the information you need and make the right hiring decision. Here are the five best questions you can ask a potential bookkeeper during an interview.
Question #1: What Can You Tell Me About Yourself?
This might seem pretty basic, but it's important to get to know someone you're hiring, and it's especially important to get to know someone who is going to manage your daily financial information and transactions. You need to know if you are going to click with them or not. A bookkeeper should be someone with whom you have a good rapport. Find out about them as a person before moving on to professionally-based questions.
Question #2: What is Your Previous Work Experience?
Understanding someone's experience is critical to understanding whether they will be an asset to your business. This is especially true if your business is in a specialized industry that needs very precise accounting and bookkeeping skills and knowledge. You want to get a sense of what the individual or team has done in the past, how much experience they have, how long they've been working in the field, and what size businesses they've supported in the past.
Question #3: How Do You Communicate With Your Clients?
Everyone has preferred methods of communication, and if yours doesn't sync up with the preferred method of the bookkeeper you hire, it can cause lots of issues down the road. Communication and sharing of ideas will happen often throughout your relationship, especially in those first few months of working together. Make sure they're willing to interact in a style that works best for you and your business.
Question #4: How Does Working With a Team of Bookkeepers Ensure Accuracy and Timeliness?
If you're interviewing a bookkeeping firm with a team of bookkeepers, it means anyone on that team – or everyone! – could potentially support your business at some point. This is not a bad thing, but it's a good idea to ask some questions regarding the team approach. How does the team work together? What checks and balances are in place to ensure your books are accurate and delivered on time? Find out about quality control measures put in place by the firm and what types of internal review procedures they have for team members.
Question #5: How Are Your Clients Protected and Their Information Kept Secure?
The security of your financial information is critical, so it's vital to find out how your bookkeeper or bookkeeping firm is going to protect it. Find out how team members divide up your work. Is one person responsible for all your bookkeeping or are there multiple individuals who will support your business? What types of internal controls do they have in place to protect data and information? These are some of the most important questions to have answers to before you hire a bookkeeper.
If you're a small business owner and you don't have a bookkeeper, it's time to start the hiring process. Before you do, it's important to know the best and most revealing questions to ask when interviewing candidates. Start with the ones just listed! Call 678-990-0924 for a free consultation to learn how a bookkeeper in Duluth, GA can help your business grow.