So, how much is an accountant for a small business? Learn why you should figure an accountant into your budget.
As the owner of a growing company, you probably wonder, "How much is an accountant for a small business?" Before you add any expenses to your books, you need to make sure the cost matches or exceeds the value of the service.
The price of an accountant depends on several factors, including the size, location, and complexity of your business. No two companies are the same, so a ballpark figure won't necessarily match up with your estimate. But, you can weigh the pros and cons of the total cost to determine if hiring an accountant is a wise choice.
In-House vs. Outsourced
When you hire an accountant, the first thing you need to decide is if you want an in-house employee or an outsourced team. Large corporations often have enough flexibility to hire a staff accountant. Some can even afford an entire department to do their accounting.
Small businesses, however, operate on a much, well, smaller scale. You may not have the cash flow to justify hiring any additional employees. Every time you hire a new person, you have to think about the cost of taxes and staff benefits. If you don't have enough money available to justify this expense, an in-house accountant will end up costing you too much. It could even wipe out your business entirely.
After a thorough cost analysis, you'll discover that outsourcing your accounting needs will save you immensely. You don't have to worry about adding another salary to your payroll. Instead, you pay a set amount determined when you sign up for the service.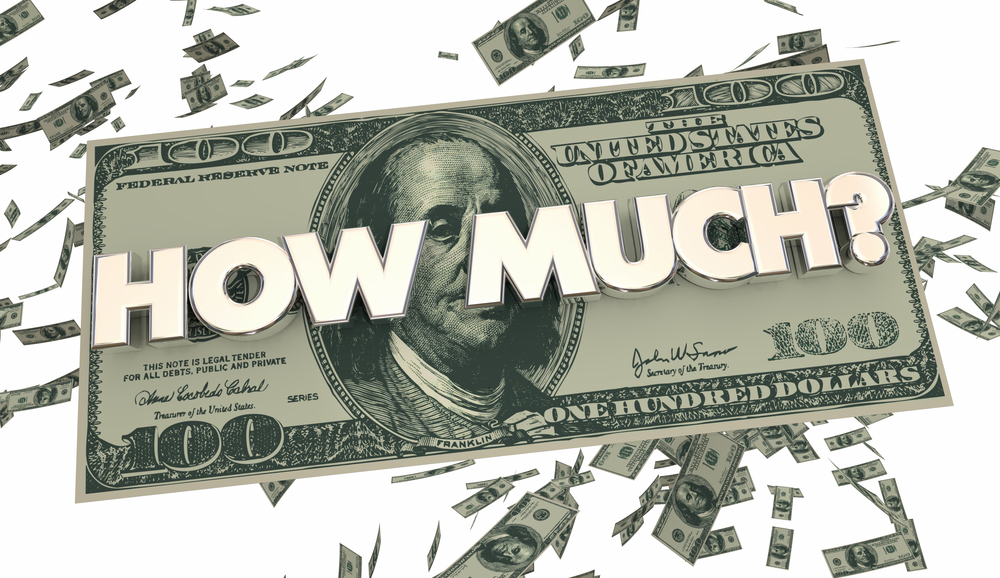 Time Is Money
All too often, business owners forget about the value of their own time. You may find yourself working around the clock—way over the standard 40 hours a week—to make sure your company succeeds. Each time you add another responsibility to your list, you're adding more hours to your timecard. And as the owner, you don't compensate yourself for the extra work.
As a result, you may experience burnout. Even though you want your company to succeed, it's difficult to handle all the different operations by yourself. While you may have the best intentions, you're still just one person. Sometimes you need to hire someone else to lend a hand. After all, your time is valuable, and you should pay yourself for every hour you work.
It may be in your best interest to outsource your accounting to a reliable company. Not only will you have more time to devote to running your business, but you'll also get the mental break you need. Yes, you'll have to find wiggle-room in your budget for this additional expense. But, it may surprise you to learn how beneficial outsourcing your accounting department is for both your company and for yourself.
Errors Are Expensive
The problem with managing your own accounting needs is that one small error may end up costing you a fortune. Think about how often you rush through your books to tally the numbers for the day. Do you take the time to double and triple-check your work? If not, there is a good chance you've made a few mistakes along the way. Having an expert look over your reports is the best way to save money in the long run.
An accountant will go through every line of your ledger with a fine-tooth comb. They will reconcile your expenses and make sure there are no errors. You will always know how much cash flow you have on hand in case you want to apply for a loan or invest in new equipment. Best of all, you'll be able to see how profitable your small business really is at any given moment. You'll never be in the dark about the overall performance of your company again.
When you outsource your accounting, you can log into your account from anywhere. It's easy to see if your company is turning a profit or falling into the red. You can request reports to show where you're spending too much. It's the easiest and most affordable way to manage the finances of your small business.
Taxes Are Time-Consuming
Think about how much you dread filing your personal taxes every year. Once you start a company, you'll fall into a completely different tax category. And here's the hard truth—small business taxes are much more complicated.
Of course, you can always try DIY taxes. After all, there are plenty of software programs available. But, will you make any mistakes? Will you overlook a deduction? Will the IRS audit your company?
There are too many variables when it comes to small business taxes, and the tax codes change on a regular basis. While you may think that handling this task alone is the most affordable option, you may be mistaken. Many business owners overpay when they file without help. GovCon reports that more than 2,000 small companies overpaid by $11,638 in a single tax year. And many of those never even knew it! Can you afford to lose that much money?
Unless you have hours upon hours to devote to quarterly and yearly taxes, it's not worth the risk. Hiring an accountant will save you both time and money. Plus, you'll have peace of mind knowing someone is on your side if you ever get audited. The negligible cost of an outsourced accounting company will more than pay for itself come tax season.
Save Some Money and Prevent a Few Headaches
Running a small business is a huge accomplishment and something that many people wish they could do. However, there comes a time when it's better to hire someone else than to try to do things yourself. Accounting takes a lot of skill, time, and plenty of patience. While hiring an accountant may seem like a frivolous expense, it will save you more in the long run.
With more than 20 years of financial experience, Accounting Partners, Inc. can handle your books, no matter how simple or complex they may seem. We customize our services to meet the needs of every client, and we will never stop working for you. From accounting to payroll, you can count on us for everything. How much is an accountant for small business? Connect with us online or call 678-990-0924 for a free consultation to learn how an accountant for a small business can help your company and how much it will cost.