Top-Notch Tax Preparers in Sandy Springs, GA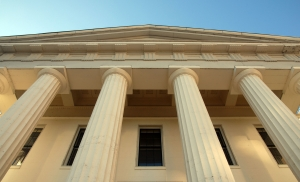 Next year's tax season is really only a few months away. If you are on the hunt for a tax preparation service in the Sandy Springs, GA area, consider teaming up with Accounting Partners. No matter what your business or personal situation is, Accounting Partners is qualified to help you plan and prepare for tax season.  Consider the following:
Tax Planning
Accounting Partners can help you plan current transactions to maximize your tax outcome next year. Let our tax preparer experts assist you in preparing for your next tax return and make sure you get all the appropriate deductions.
Tax Returns
Whether you need business or personal tax returns prepared, for this year or prior years, Accounting Partners has qualified tax accountants who will prepare your tax returns quickly and accurately, and will ensure that you get all the deductions you are entitled to.
Sales Tax
If your business is required to file a sales tax return, Accounting Partners tax preparers will make sure your paperwork is completed timely and correctly, and keeps you in compliance in every state you do business in.
Property Tax
Accounting Partners will ensure that your property tax filing is a breeze for you, whether the property is for business or personal use.No matter what your needs may be, Accounting Partners' tax preparers have you covered. We offer e-filing services to get your tax refund to you that much faster. Contact Accounting Partners for a free consultation to learn how our accounting outsource team can help your business.