If you don't have an accountant for your small business in Duluth, Georgia yet, why not?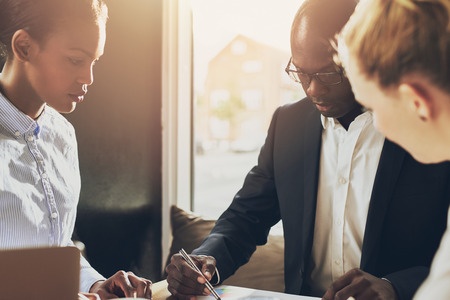 Do you have an accountant for your small business in Duluth, Georgia? If the answer is no, then the question becomes, why not? Maybe you're a startup and don't think you need one yet. Maybe you think you know Quickbooks well enough and can manage your finances yourself. Or maybe you just don't understand the benefits of an accountant. Whatever the case, perhaps it's time to take a look at what an accountant can do for your business.
The Value of Your Time
As a business owner, you wear a lot of hats. Your time is valuable, and you want to spend it focusing on your business and your product or service. If you don't have an accountant, how much of that valuable time goes into your accounting and bookkeeping? Not to mention payroll, managing the budget, overseeing accounts receivable, making payments to vendors, creating reports and handling your tax preparation. These are time-intensive tasks that can take you away from what you should be doing, which is running your business. Hiring an accountant lets you stay on top of your finances without actually having to do all the work that goes into it.
The Scope of Work to Required
The tasks already mentioned, like accounts payable and receivable, creating budgets, paying your employees and your vendors and doing your taxes, are just a small piece of the financial management pie. Each piece demands attention. This is where an accountant comes in. An accountant or accounting team can manage the entire scope of your bookkeeping and accounting needs. Not just the critical tasks, but all the tasks.
The Benefit of Their Expertise
If your company is a startup, you might wonder how an accountant can benefit you in the early stages. Their expertise can be invaluable to a business as they're getting set up. When selecting your structure, whether it's a sole proprietorship, limited liability company, partnership, corporation or something else, you need to make sure you're setting it up the right way. It can be tough to determine the best structure for your business, but a good accountant can help guide you. They can make sure all decisions are in the best interest of your company.
If you've been in business for some time, you can still take advantage of their expertise. The goal of most businesses is to grow and expand. If you don't have your financial management system set up correctly, you could falter. But it's not just about your record keeping. It's also about the decisions you make regarding equipment purchases, inventory control, investments and staffing. Your accountant can use their experience to advise you, so you make the right choices to get to where you want to be.
Don't Forget About Tax Time
No one likes to do their taxes, and business taxes are even more complex and challenging than personal taxes. This is one of the best reasons to hire an accountant. An accountant will file your taxes on time and make sure you're following any and all industry regulations. They know the tax laws and the frequent changes to them. Because of this, they can make sure you can take advantage of any deductions that suit your filing.
Every small business should consider hiring an accountant. The benefits they offer, from basic bookkeeping to tax preparation, from managing reports to advising on investments, can allow you to focus on your business while they help it to thrive and grow. Click or call 678-990-0924 for a free consultation to learn how an accountant for small business in Duluth, Georgia can benefit you.