What's do you really need to know about QuickBooks?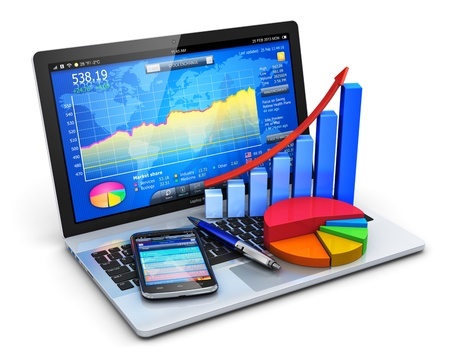 Do you know everything you need to know about QuickBooks? It's one of the most popular accounting software suites available, so it's likely you're using it for your small business, or at least your accountant or bookkeeper is. But if you have an accountant or a bookkeeper, what would you need to know about QuickBooks? So glad you asked.
First of All, What is QuickBooks?
QuickBooks is a software package geared toward small businesses and designed to handle all their accounting. It offers everything a small business owner needs including daily bookkeeping, bank account management, payroll, tax preparation, inventory control, budgets and reports, just to name a few.
I Have an Accountant. Why Do I Need to Know about QuickBooks?
Having an accountant is vital for any business. It frees you up to focus on your business, and it gives you a level of expertise that can keep your finances in order, help you with tax preparation, and assist you in making the right financial decisions regarding investments, overhead and the growth of your business.
If your accountant uses QuickBooks, that's a bonus for you. All the benefits that go along with the software will make your life, and running your business, easier. But only if you know how to use it. It's a no-brainer that your accountant needs to be a QuickBooks expert, but why you? Because you don't want to hand over all the financial information of your company to someone else, even if they are a reliable and trusted professional.
You need to have your irons in the fire when it comes to your money situation. Knowing QuickBooks is the best way to stay on top of what's going on financially, including the status of your accounts, your daily transactions, a high-level overview and especially your taxes. You can communicate more effectively with your accountant if you can use QuickBooks because you can access all the information they entered into the program. It's all available at your fingertips.
What Do I Need to Know About QuickBooks?
You might be thinking you already have an accountant who knows QuickBooks, so you don't want to learn it inside and out too. That's their job. That's true. So here are some of the functions of QuickBooks you should know that will help you work with your accountant or bookkeeper to manage your finances.
Tracking expenses – It's the best way to make sure you're staying on budget and not making bad decisions when it comes to vendors and purchases.

Reporting – Understanding the reporting function in QuickB

ooks will allow you to create reports on the fly, when you need them. It also helps you understand what kinds of reports it's capable of generating, so you can ask for what you need from your accounting team.

Banking and credit card reports – You should always have an eye on these accounts, even when you know a professional is paying attention too. Learning the way QuickBooks manages these accounts will help you do just that.

Accounts payable – Do you feel comfortable not knowing what's going out and to whom? We didn't think so. That's why you need to know how to read and use the accounts payable capabilities in QuickBooks.
You own your business. You run your business. So you need to know what's going on with the finances of your business. You need an accountant who uses QuickBooks, and you need to know how to use it too. Click or call 678-990-0924 for a free consultation to learn what else you need to know about QuickBooks.