The Norcross accountant near me that you can trust is Accounting Partners. Check out our comprehensive accounting services, including tax planning, tax return preparation, tax accounting, and more. With a reputation for exceptional service since 1996, we meet all your accounting requirements and will surpass your expectations. Reach out to us today to learn more about our small business accounting services and our small business tax strategies.
We deliver accounting services to Norcross, GA. So, when you need a certified and dependable accountant in Gwinnett County, look to the team at Accounting Partners. Our professionals can help you whether you have state or IRS tax problems, IRS late tax returns, or other tax problems. Stop wondering who to call for IRS help, and start with a no-obligation free consulting call with Accounting Partners. Contact us at 678-990-0924.   
Many of our business and individual clients are in Gwinnett County. Downtown Atlanta is 20 miles southwest of Norcross, GA. In Gwinnett County, the city of Norcross is accessible from Exits 99 (Jimmy Carter Boulevard), 101 (Indian Trail Lilburn Road), and 102 (Georgia State Route 378).
Business Tax Services To Maximize Your Refund And Minimize Liability From Accountants In Norcross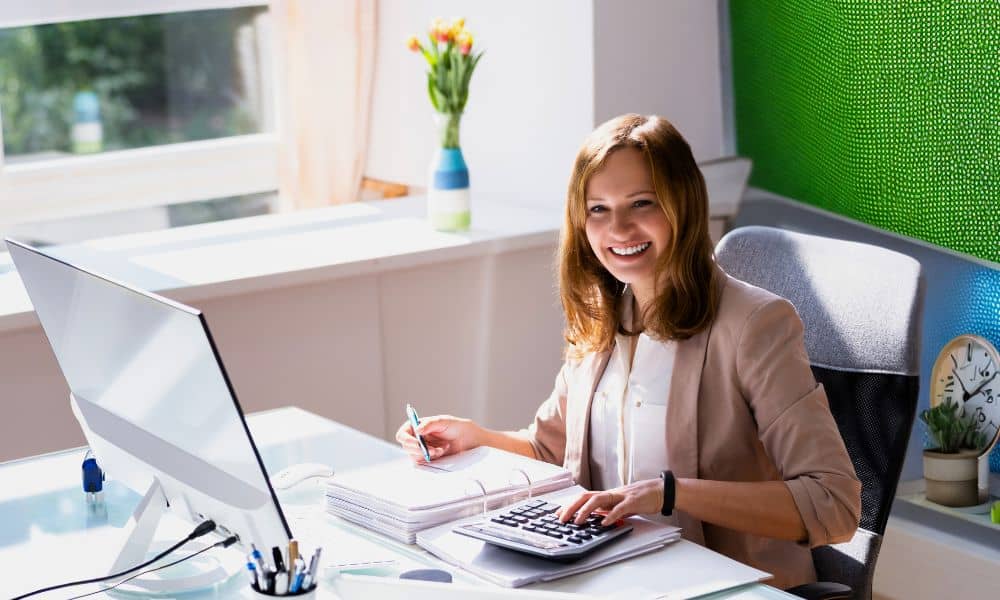 When selecting a local tax preparer, finding a firm that can maximize your refund and minimize your business tax liability is essential. The experts at Accounting Partners provide comprehensive tax services that consider your business financials and goals. In addition, these local tax pros are familiar with the current tax laws and regulations that apply to Gwinnett residents and businesses.
Accounting Partners is your custom accounting outsourcing. Businesses can outsource the services they need when needed. Outsource any service a la carte. Let them cover a single accounting task for your business or all of the accounting in total. Scalable outsourcing lets you get back to running your business rather than fussing with crunching numbers. Wouldn't you rather let a professional Norcross accounting firm near me do the books for your business? That way you will have more time to dedicate to satisfying clients and increasing profitability.

Outsource everything from financial statement preparation to budget formulation, bank reconciliations, billing, collections, and more. Skilled accountants with decades of experience provide every personal and business accounting service you need.
Tax Return Services
Only professionals can ensure that business and personal state and IRS tax return preparation and filing take advantage of all appropriate tax deductions and tax credits. So, seek the assistance of the experts at Accounting Partners for the best tax outcomes. Whether your business pays quarterly estimated tax payments or you are self-employed, this firm can help you with tax prep, filing, tax payments, and meeting the tax deadlines.
For any business, recording accurate sales tax details is critical. And something you, as a business owner, may not find the time to do. Why not outsource the vital sales tax-related tasks to this reputable accounting firm? Accounting Partners can handle preparing and filing sales tax returns, along with setting up your accounting software.
Tax Accounting Services And More
Businesses of every size need accountants, from substantial corporate entities to organizations with a couple of employees. Our tax planning experts can manage tax preparation and tax filing. In addition to tax planning and tax preparation service, Accounting Partners offers a full suite of accounting services to help businesses manage finances effectively. These include bookkeeping, payroll administration, cash flow management, and financial record preparation. By partnering with Accounting Partners, you can grow your business while they handle the financial, tax, and planning tasks.
Additional services include start-up consulting, entity selection, QuickBooks and NetSuite implementation, consulting and training, bank reconciliations, billing, and collections. Other service options include budget formation, inventory management, and business process and procedure optimization.
Contact Norcross Accountants With Experience
These professionals are ready to be your consultant and advisor regarding business strategies, investment strategies, tax strategies, and tax planning. Accounting Partners, Inc. has a skilled and well-informed team of tax professionals dedicated to delivering excellent tax services to their clients. They provide an accurate guarantee, ensuring your IRS tax return preparation adheres to the latest tax laws. Furthermore, eligible clients can take advantage of their refund advance option, which enables them to access their refund sooner rather than later. With their extensive range of services, your taxes will be managed efficiently. Accounting Partners treats every tax return preparation and filing service with the utmost care and attention. 
Contact the Norcross accountants near me today. Start with a no-obligation free consulting call with the pros at Accounting Partners by calling 678-990-0924.