Outsourcing Duluth accounting could be just the ticket for your business.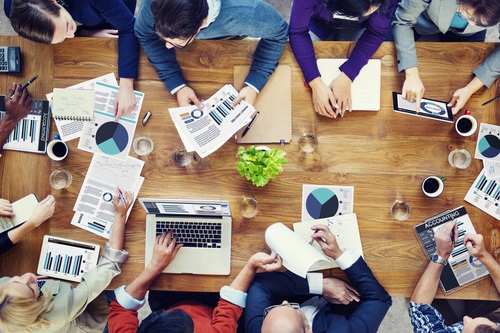 Outsourcing Duluth accounting is a hot topic among small business owners. Some are in favor and some not so much. But before you make a snap decision against the idea, you should consider some of the benefits. Take a look at why every Duluth small business should consider outsourcing accounting.
Top Five Reasons to Try Outsourcing Duluth Accounting Services Now
1. Refine Your Focus When You Outsource Accounting

As the owner of your business, you wear a lot of hats. When you first start, that seems pretty reasonable. You might not have the money to hire anyone but yourself to get all of the jobs done, including your accounting. As your business grows, however, you need to add resources if you want to continue to grow and thrive.
Accounting is one of those necessary tasks that is also incredibly time-consuming. When you hand over the reins to an outsourced accounting firm, it allows you to take off those extra hats. When you do less of the other jobs, you can focus more on your primary objective – running your business. Outsourcing your Duluth accounting will let you focus on what you do best.
2. Get the Best Duluth Accounting Experts on Your Team
Small businesses often don't need a full-time accountant, nor do they have the money for a full-time staff member to take on that role. However, small businesses benefit greatly from the expert advice that comes from an experienced accounting professional. They can guide you on everything from the start-up process to investments as your company grows. Setting up your software, helping create budgets, managing payroll, decisions on staffing and spending – these are all areas where an accountant can offer invaluable insight.
3. You Get What You Pay By Outsourcing Duluth Accounting
Some business owners think that they'll save money by doing the accounting themselves. But ask yourself – what is your time worth? Your time, skills, knowledge, and ability to run the show are invaluable. In addition to saving money by not taking you away from your vital role as the company leader, you can save money by outsourcing Duluth accounting versus hiring an in-house accountant. Outsourced firms only work when you need them to, not full-time like a staff accountant. And you don't have to pay for vacation time, benefits, or sick days.
4. Get What You Need, When You Need It With Outsourcing

Are you under the impression you can only get the reports and information on your financial picture if you do it yourself? Accounting firms know and understand the needs of their clients. Sometimes a report needs to be in someone's hands ASAP. When you outsource to a firm, you have not only one person on your accounting team, but a whole team on your team. There is a backup for whenever you need something.
5. Outsourcing Accounting Provides Checks and Balances
Putting all of your financial information into the hands of one individual can seem risky. Because it is. They have a lot of power to do some serious damage. When you outsource to a reliable firm, there are checks and balances to make sure your information is secure. Not only that, your data, reporting, analysis, forecasting, and tax preparation are going to be more accurate because there is more than one set of eyes on it.
Being financially prepared for growth, down cycles, investing, hiring, and changes to your business can mean the difference between thriving and dying. When you start a business, you invest a big piece of yourself. To make sure your investment grows, you must have the right support in place to manage your finances.
The Best Place To Start Outsourcing Duluth Accounting Services
Talk to the right team at the right firm to help you take care of business. Click or call 678-990-0924 for a free consultation with Accounting Partners to learn how outsourcing Duluth accounting can help your business.