Accountants near me Alpharetta is a good phrase to use for finding a local accounting firm. Are you a business owner looking for top-notch, personalized accounting near Alpharetta? Then, look no further than Accounting Partners.
We offer a wide range of services to help you achieve your financial and operational goals. Services we offer include business services, tax services, compliance services, and corporate advisory services.
Business Services for Alpharetta Businesses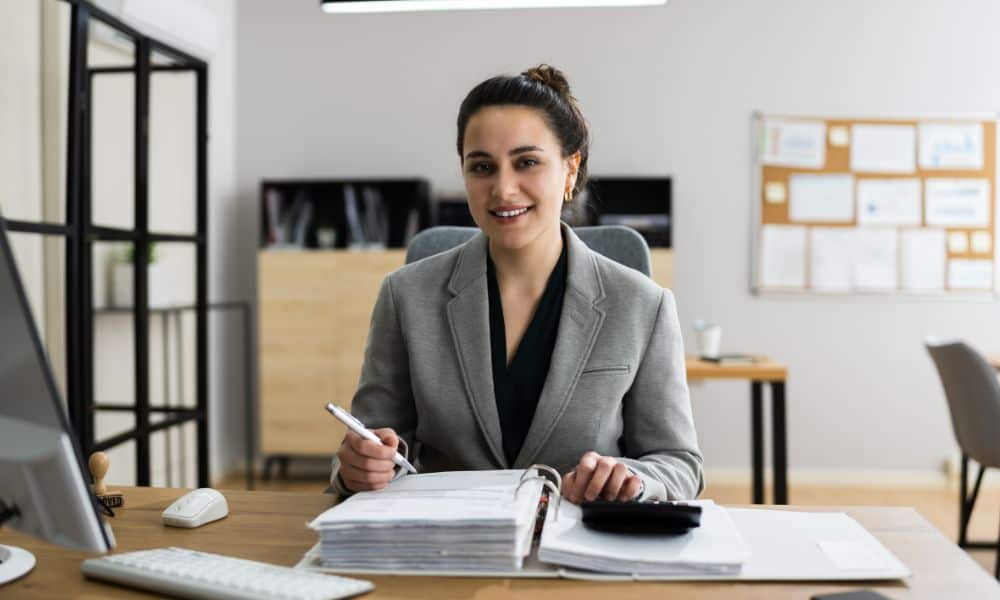 At Accounting Partners, every business client is unique and therefore deserves customized solutions. Our team of experienced Alpharetta accountants will work closely with you to understand your specific needs. And then we provide tailored recommendations, options, and strategies to drive growth.
Our business services include onboarding and training, budgeting and goal tracking. In addition, our business accounting consultants offer strategic planning, management reporting, cash flow forecasting, and industry benchmarking. Also, look to our local accounting firm near me for business performance reviews, process automation, product price testing, profitability consulting, and wealth management.
In a previous blog post, we discuss common small business problems and solutions we offer to help solve them.
Tax Services: Navigate the Complex World of Taxation
Tax planning and tax strategy are crucial for any business, and our accountants in Alpharetta are well-versed in the intricacies of tax law. We will help you navigate the complexities of the tax landscape, ensuring you take advantage of every opportunity to minimize your tax liability and maximize your ROI. Our tax planning and tax accounting services include the following:
Individual IRS Tax Return Preparation
Business IRS Tax Return Preparation
State Of GA Business and Individual Tax Filing
Sales Tax Compliance Services
IRS Audit Services
Around the same time of year, your company must file and probably pay your federal and state taxes. But, however, busy business owners sometimes get caught by surprise and are unprepared to make tax payments on time. That is why hiring a tax professional to take care of your business taxes is a must. You can be sure that with us, you will meet every tax deadline and pay taxes on time.
Also, let us be your tax partner during an IRS audit. We are the accounting firm that will listen to you. Our company has the resources to help your business with taxes when an audit is pending.
Accounting Firm vs. CPA Firm: Which One Is Right for You?
When choosing an accounting firm in Alpharetta, it is essential to consider whether you need a Certified Public Accountant (CPA) or an accounting firm. While both offer similar services, the main differences between a CPA (Certified Public Accountant) and an accountant lie in their qualifications, scope of work, and the services they can provide.
A CPA is an accountant who has passed the CPA exam and met the requirements set by their state's Board of Accountancy. This additional certification allows a CPA to perform specialized services, such as auditing financial statements and representing clients before the IRS. On the other hand, an accountant is a professional who handles financial records and prepares financial reports.
At Accounting Partners, we have professionals with advanced accounting degrees, offering our clients the best in both worlds. Our team will help you determine the right level of service for your business needs, whether it is a simple bookkeeping task or a more complex tax strategy.
So, does your business need Alpharetta CPA business services or an accounting firm for business services? Please contact Accounting Partners to find out what other metro area business owners already know.
Streamline Your Operations: Outsource Accounting
Outsourcing your accounting services can be a cost-effective and efficient way to manage your business finances. By partnering with Accounting Partners in Alpharetta, you will gain access to our team of seasoned professionals who specialize in various industries and niches.
Outsource Bookkeeping Services
Our outsourced accounting services include bookkeeping, financial statement preparation, income tax preparation, payroll processing, sales tax collection and remittance, and more. By outsourcing these tasks, you can free up valuable time and resources to focus on growing your business.
Corporate Advisory Services: Drive Business Growth
As your trusted business advisors, the accountants at Accounting Partners will help you identify growth opportunities and develop actionable strategies to achieve your goals. Through our corporate advisory services, we will assist you with various aspects of your business.
For example, technology stack implementation and maintenance, management reporting, cash flow forecasting, industry benchmarking, business performance reviews, process automation, product price testing, profitability consulting, and wealth management.
Compliance: Stay Ahead of Regulations
Keeping up with the ever-changing regulatory landscape can take time and effort for any business. At Accounting Partners, our compliance services will help you comply with all applicable regulations and standards. In addition, we will identify the requirements relevant to your company and industry.
And assist you with preparing the necessary reports and filings. Our compliance services cover bookkeeping, financial statement preparation, income tax preparation, payroll processing, sales tax collection and remittance, and more. When you work with us, you can rest assured that your business is in good hands.
Choose Accounting Partners
If you are looking for the best accountants near Alpharetta, Accounting Partners is your go-to solution. Our team of experienced professionals helps business owners achieve success through personalized recommendations, options, and strategies. Contact us today to learn how we can help you grow your business and secure your financial future. Contact us to help your business outsource accounting services and the following services:
Audit Advisory Services
Startup Business Setup
Startup Advisory Services
Business Consulting
Strategic Planning Advisory Services
Estate Planning Services
Payroll Processing
Payroll Administration Services
The Premier Accountants in Alpharetta
There are many advantages of outsourcing your business accounting and advisory services to Accounting Partners. Discover the benefits you can experience when you work with us. Read on for more details.
Outsourcing is more cost-effective than hiring and sustaining an in-house accounting department.
Scalable services that evolve with your outsourcing requirements.
Retain control of your business and gain confidence in your decision-making abilities.
Increase control over critical accounting processes due to the implementation of best practices.
Our advanced reporting gives you greater control over your finances.
Custom solutions from skilled professionals with expertise in accounting, taxes, and advisory services, from bookkeeping to CFO to strategic planning.
You and your team can access ongoing support and training services through online support and remote access.
A positive impact on your bottom line fosters business growth and expansion opportunities.
Spend less time doing tasks you do not enjoy and more time doing what you love.
Come to our office in Duluth, GA, to meet in privacy. We can visit your location or connect remotely. Either way, start with a no-obligation consulting call with Accounting Partners. contact us at this number – 678-990-0924. We offer accounting services and much more. And do not expect to pay outrageous fees. Every fee we charge is met with excellent customer service, expertise, and integrity.