The accountant near me Alpharetta business owners prefer for outsourcing is our firm, Accounting Partners. Are you searching for a reputable accountant in Alpharetta, GA? Our pros at Accounting Partners offer various services designed to meet multiple needs. Accounting outsourcing is our flagship service. It allows businesses to outsource their entire accounting functions or choose specific components for outsourcing. This blog will explore the advantages of outsourcing accounting services, the different services available, and how to choose the right provider. Call us to talk about your needs- we are available at 678.990.0924.
Boost Your Business Growth with Expert Tax Preparation and Accounting Services in Alpharetta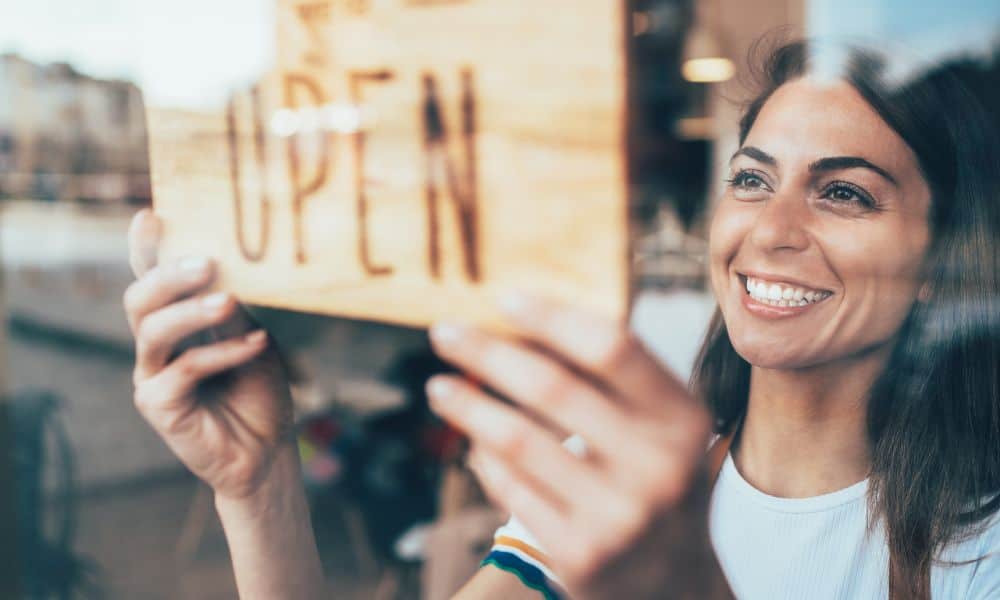 Small businesses have a lot on their plates. Owners are constantly juggling multiple tasks and trying to keep their companies afloat. Unfortunately, one area that often gets overlooked is accounting. However, outsourcing accounting services can be a brilliant decision for small businesses. In this blog post, we will explore the benefits of outsourcing accounting services and why Accounting Partners is the perfect firm for companies around the Alpharetta, GA, area.
We offer bookkeeping, accounts payable, tax prep, general finance, and accounting. In addition, for estate planning services, tax planning services, IRS audit assistance, advisory services, and other business consulting services. And you can outsource any of our services to meet your business's needs.
Our cost-effective, flexible solutions provide an excellent alternative to the in-house accounting staff. That gives you access to specialized expertise and scalable services for your business's growth. Make informed decisions and manage your business efficiently with the support of our insightful professionals at Accounting Partners.
Accountants Near Me Alpharetta
Very few accountants in Alpharetta offer all levels of outsourcing to their clients. If outsourcing services means losing control of your business data and records, think again. With an accounting partner that is a good fit for your business, the opposite is often true.
You will experience several ways in which you will have more control of your business, through forecasting, for example. Gain control over your business with the scalability and flexibility outsourcing accounting delivers.
Outsource Or In-House
As far as managing the financial aspects of a business, there are two main options: outsourcing accounting services or hiring an in-house accountant. Outsourcing can save time and money for small businesses, allowing them to allocate resources to other growth aspects and avoid additional expenses like employee benefits. Here are a few differences between the two:
Cost: Outsourced accounting services can be more cost-effective than hiring an in-house accountant. You do not have to pay for employee hiring, compensation, benefits, training, or office space.
Expertise: Outsourced accounting services offer a wide range of knowledge. That means you can access experts specializing in different areas of business planning and IRS audit and tax returns.
Flexibility: Outsourced accounting services are more flexible than in-house accounting services. That means you can choose the needed services and scale them up or down.
Best Practices for Outsourcing

Outsourcing accounting services can be a great way to manage the financial aspects of your business. However, choosing the right provider and following best practices are essential to ensure the highest quality of services. Here are some tips for outsourcing accounting services:
Choose A Provider That Is A Good Fit: Research a provider that meets your needs and budget.
Set Clear Expectations: Communicate your needs and expectations to the provider. That will help ensure they understand what you need and can provide the highest quality services.
Keep Communication Lines Open: Ensure to maintain open lines of communication to ensure that you both can work well together to meet the needs of your business.
Outsourced Accounting Services Alpharetta
At Accounting Partners, we proudly offer outsourced accounting services to Alpharetta business owners. Outsourcing offers numerous benefits, like having access to better software, lower labor costs, and ongoing support. If you want additional information on outsourcing your accounting services, call us at 678.990.0924 to speak with one of our pros.
Outsourcing accounting services can save small businesses time and money. Hiring in-house accountants is expensive, especially for small businesses. Outsourcing allows companies to only pay for what they need and avoid paying for employee benefits, such as health insurance and retirement plans. Additionally, outsourcing frees up time for small business owners to focus on growing areas of their business that require attention.
There are many options for finding an accounting firm in the Alpharetta area. However, Accounting Partners in Alpharetta, GA, stands out. We offer various services, including bookkeeping, tax preparation, and financial planning. In addition, their team of experienced accountants helps small businesses succeed.
Accounting Partners in Alpharetta, GA, understands that each small business is unique. Therefore, we tailor our services to meet each client's specific needs. The goal is to deliver excellent customer service and to build long-lasting client relationships.
Discover the Benefits of Outsourcing for Small Businesses
Outsourcing accounting services gives you peace of mind knowing that your finances are in order. Accounting Partners takes pride in attention to detail and accuracy. We use the latest technology to ensure your financial information is secure and current. And when you can access accurate and timely reports, you make solid business decisions.
Another benefit of outsourcing accounting services is the ability to access expert advice. For example, accounting Partners in Alpharetta, GA, has a team of experienced accountants who are up-to-date on the latest tax laws and regulations. As a result, they can guide tax planning and help small businesses navigate complex financial issues.
Business owners have many responsibilities to manage. However, keeping track of their finances and taxes can be overwhelming, especially for those new to the business world. That is where outsourcing accounting services can come to the rescue. Outsourcing your tax and bookkeeping responsibilities can help you keep your financial documents organized and up to date.
Strategic Planning for Tax Savings: Expert Tax Accounting Services Near Me
When it comes to growing your company, finding the right tax partner is essential. With traditional accounting services, such as those offered by Accounting Partners, Inc., you can maximize your financial potential by working with a team of experts in the metro area who provide a range of advisory solutions tailored to your needs. We cover you, from tax preparation to bookkeeping and QuickBooks support.
Our tax strategies focus on saving money and keeping you compliant with the IRS guidelines. Our IRS-licensed team of professionals is serving the Alpharetta area. We are ready to listen and discuss your unique taxation needs. Whether it's an audit or general tax advisory answers, we're here to help make your business successful.
In addition to our tax preparation and tax advisory offerings, we offer expert bookkeeping, ensuring your company's books are accurate and up-to-date. With a dedicated team of accountants and QuickBooks pros, we're confident in our ability to serve as your economical backbone, allowing you to focus on running your business.
Our experts at Accounting Partners provide custom services for Alpharetta residents and business owners looking for accuracy. Contact us at 678.990.0924 to discuss small business accounting services, including start-up accounting, entity selection, Tax ID services, software selection and implementation, and more.
Looking For Expert CPA Tax and Accounting Services in Alpharetta?
Searching for a reliable accountant near me, Alpharetta, GA, has never been easier! At Accounting Partners, we offer comprehensive accounting solutions, giving you more control over your business finances. Contrary to popular belief, outsourcing doesn't mean losing control of your records and data. In fact, with our customizable and flexible services, you'll experience the scalability and adaptability needed to take your business to new heights.
Our outsourced services in Alpharetta provide numerous benefits for business owners, including access to advanced software, reduced labor costs, and ongoing support. Call us at 678.990.0924 to learn more and speak with one of our professional accountants.
Although many accounting firms are in the Alpharetta area, Accounting Partners stands out with its services, such as bookkeeping, tax preparation, and financial planning. Our team of experienced accountants is dedicated to helping small businesses succeed by offering tailored services designed to meet each client's unique needs. We strive to provide excellent customer service and build long-lasting relationships by delivering accurate, timely financial information for informed decision-making.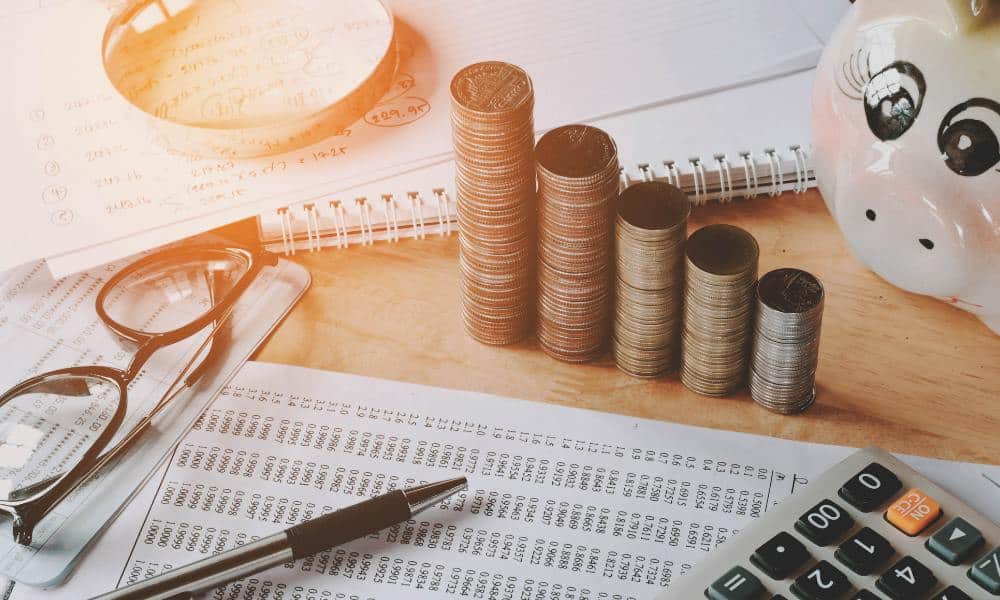 No longer feel overwhelmed by your finances and taxes with our outsourced accounting and bookkeeping services. Let us help you keep your financial documents organized and up-to-date so you can focus on growing your business. Contact our accounting services experts at 678.990.0924 and inquire about our customized solutions, including start-up accounting, entity selection, Tax ID services, software selection, and implementation. Here are several of the most common types of services that companies outsource:
Common Types of Outsourced Services
Bookkeeping
Bookkeeping is the act of recording and tracking financial transactions. That includes things like invoices, payments, and expenses. Outsourcing bookkeeping services can help businesses stay organized and ensure accurate financial records.
Accounts Payable

Accounts payable outsourcing services can help businesses streamline their outgoing payments. That includes verifying the accuracy of invoices, processing payments, and reconciling accounts. As a result, outsourcing accounts payable benefits saves companies to save time and money and reduces the risk of errors.
Accounts payable outsourcing services can also benefit businesses expanding or dealing with an increased workload. Companies can access needed assistance from the right provider without hiring additional staff.
Tax Preparation

Tax preparation outsourcing services help businesses ensure compliance with local and federal tax regulations. That includes filing taxes, providing tax advice, and managing tax audits. That can help companies to save time and money and reduce the risk of penalties or fines for non-compliance.
Tax preparation outsourcing services can also help businesses stay ahead of changes in tax law and regulations. Companies can access the latest information and advice to ensure their current taxes with the right provider.
Finance and Accounting Services

Accounting and finance services involve managing the financial aspects of a business. That includes preparing financial statements, tracking cash flow, and providing financial advice.
QuickBooks

The best time to start working with a QuickBooks accountant in Alpharetta is at the inception of your business or just after. Our ProAdvisors are experts with QuickBooks and can offer exceptional outsourced assistance.
Talk To A Local Accountant
Don't leave your tax and business accounting needs to just any firm – find an expert partner in Accounting Partners, Inc. We invite you to view our website or call us at the number provided to learn how we can serve your financial needs in the Alpharetta metro area. Read reviews from satisfied clients who have found success through our strategic planning and dedication to customer service.
Ready to discuss your company's financial future? Reach out to Accounting Partners, Inc. today, and together we'll create a customized plan to maximize your tax savings and strengthen your financial position. Schedule a consultation to view firsthand the value our team can offer your business – because with expert taxes and business services, your company's future is in good hands.
Alpharetta Accounting Services
If you are looking for a local outsourced accounting provider, we can help. In addition, our team of knowledgeable professionals will manage the financial part of your business so you can concentrate on your business. From bookkeeping and accounts payable to tax preparation and financial services, our knowledgeable team at Accounting Partners in Alpharetta, GA, is ready to manage your financials, allowing you to concentrate on your core business. Tailor outsourced services to meet the specific needs of your business.
In short, outsourcing can be a game-changer for small businesses. It can save time and money, provide expert advice, and give business owners peace of mind. Accounting Partners is the perfect firm for companies in the Alpharetta area. Our commitment to excellent customer service and industry expertise sets us apart. So, if you are a small business owner in the Alpharetta area looking for business services, look no further than Accounting Partners at 678.990.0924.